Dependable Equipment That Will Help Your Landscaping Business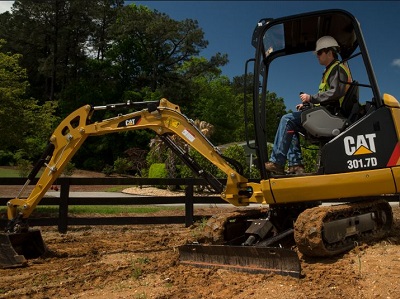 Landscaping businesses require durable equipment to take on new opportunities and ensure residential and commercial properties turn out according to plan. If you operate in this industry, having access to genuine Cat® machines allows you to adapt to sudden changes throughout an assignment while maintaining peak productivity.
The experts at Mustang Cat provide decision-makers in Southeast Texas the ability to rent landscaping equipment to handle sudden increases in demand and specialized tasks. Consider a short- or long-term agreement for the following types of equipment to take on any project that comes your way.
1. Skid Steer Loaders
Skid steer loaders are famous for their incredible lifting capacities and small builds. Renting a skid steer for your project gives you the flexibility to fasten unique attachments ideal for moving mulch, picking up gravel and emptying materials onto a truck bed. Navigate to and from work sites easily using fuel-efficient equipment that fits between structures without an issue.
2. Dozers
Landscaping companies push soil, sand, rocks and more to clear sites before building may begin. Select from our selection of track-type dozers for rent at The Mustang Cat Rental Store weigh upwards of 30,000 pounds for exceptional stability. Professional landscaping businesses can choose from dozers in various sizes and power ranges — from 80 to over 200 horsepower — for demanding jobs.
3. Excavators
Excavators are designed for digging and eliminate the need for excess physical labor. Whether you are preparing a drainage area for runoff or planting trees near a commercial lot, an excavator will handle the task with ease and precision. Hydraulic excavator rentals from The Mustang Cat Rental Store can trench up to nearly 27 feet for large-scale assignments.
4. Telehandlers
Telehandlers are valuable resources for lifting raw materials to working heights. Depending on the machine rental, this equipment enables crews to use forks to move pallets to areas that would otherwise be inaccessible. Load everything from decorative pavers to bags of mulch and sand on a front-facing platform, as select Cat telehandlers can provide 55 feet of lift and a 42-foot reach.
5. Compact Track Loaders
Compact track loaders are similar to skid steers, but they trade wheels for multi-terrain rubber tracks that make it possible to move smoothly over grass, dirt and uneven surfaces. Opting for a compact track loader rental is ideal in situations where you want to move soil with minimal disruption to the surface below.
6. Backhoe Loaders
Working as a tractor, loading bucket and backhoe all in one machine, a backhoe loader can help you with extreme loads relating to snow, debris and soil. Cat backhoe loaders are configured with a scooping bucket on one side and a backhoe (arm and hand) for trenching on the other.
Having a backhoe loader on-site is an excellent way to equip your crew with one machine that can complete multiple jobs quickly. The Mustang Cat Rental Store is home to backhoe models with 87 to 93 horsepower and impressive digging capabilities of almost 18 feet in depth.
Professional Landscaping Tools for Rent in Southeast Texas
Looking for world-class landscaping equipment on a temporary basis? The Mustang Cat Rental Store serves those in Houston and the surrounding areas such as Beaumont, Lufkin and Bryan. We connect you to dozens of late-model machines with low hours so you remain productive around-the-clock.
Browse our current rental listings today or contact us online for more information about our offerings.