Did You Notice a QR Code on Your Equipment?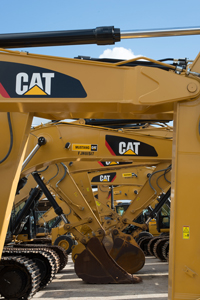 Cat is making it easier than ever to access equipment-specific information. By scanning the QR code on your machine or engine, you are provided instant access to parts and maintenance instructions for a specific piece of equipment.
If your piece of equipment does not currently have a QR code, please let us know and we will gladly aid you in associating your machine to one.
If your equipment features a QR code already and it is not working properly, send us an email at rbarkley@mustangcat.com. 
What are the Benefits of the QR Code?
Serves as a gateway that connects you to a deeper ownership experience
Instantly access parts and maintenance information that is specific to the asset
Applies to all customer segments using Parts.Cat.Com
Provides direct connection to a service center page on Cat.com specific to equipment and industry
Find Out Everything You Need to Know About QR Codes with Our FAQs!
At Mustang Cat, we understand the importance of staying ahead of the curve when it comes to new technology and tools for your equipment. That's why we are proud to offer information about QR codes and their use in equipment operations. Our FAQs provide in-depth answers to commonly asked questions, from where the QR codes are located to how they can improve your equipment's performance. Get the answers you need today – explore our FAQs and learn how QR codes can work for you. For immediate assistance, give us a call.