Power Systems Generator Service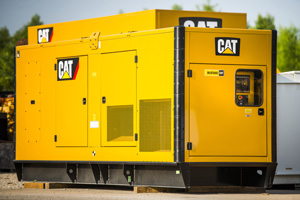 A loss of electrical power can have devastating, even dangerous, consequences for your business. Mustang Cat has the capability to respond quickly to your electric power services needs and get you up and running as soon as possible. Mustang Cat provides dependable electric power service for industries in Houston, Texas and throughout our 35 county areas.
Our skilled technicians can do routine maintenance to ensure you're prepared for power losses before they occur. We can inspect your equipment and perform troubleshooting where necessary to ensure everything is working properly. At Mustang Cat, our goal is to maintain your peace-of-mind. We take care of your equipment so that you can focus on your business. 
AVAILABLE SERVICES
Complete Maintenance and Repair for all Makes and Models Available 24/7
Preventative Maintenance Service or Inspections
Load Bank Testing
Fluids Analysis – SOS Sampling
PREVENTATIVE MAINTENANCE
A small investment in preventative maintenance can help keep your power generation system running its best year-round. Preventative maintenance can detect problems before they cause equipment failure, allowing you to schedule repairs accordingly to minimize downtime.
Not every generator set will have the same preventative maintenance needs. Some require little more than an annual checkup, whereas others should receive regular fluid and coolant testing. No matter what type of stand-by system you have, we can design a maintenance plan around your requirements.
CUSTOMER VALUE AGREEMENTS
A Customer Value Agreement is a planned program tailored to the needs of your equipment. It can be implemented annually, semi-annually, quarterly, or monthly, depending on your requirements, and the services are always performed by our team of expert technicians. Continuous maintenance of your generator is vital to keeping your standby power equipment ready to work when you need it. The CVA offers peace of mind and expense control.
BENEFITS OF CHOOSING MUSTANG CAT AS YOUR SERVICE PROVIDER:
48 Hour Response Time
Extended Service Coverage for up to 5 years
Financing Available
Annual Customer Training
Contingency Planning Guide
Engineering Coursework
Expert Technicians