Our Locations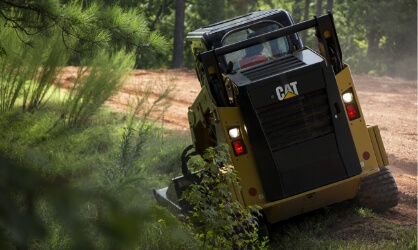 Find a Mustang Cat Near you
Do you live in Southeast Texas and need to find a backhoe or mini backhoe for sale near you? Mustang CAT offers backhoes and other quality equipment from Caterpillar® to hard workers in Houston and the surrounding area. With our over 60 years of experience, we understand how to help you get the most out of your investment. Discover our range of new Cat® wheel loaders today.
Sorry, there aren't currently any listings for this family.
Mustang Caterpillar
Mini Backhoes and Backhoes for sale in Texas From Mustang CAT
With its headquarters in Houston, Texas Mustang ® Cat is a privately-held Cat dealership which has been in the forefront of construction and power systems equipment for more than 60 years. Mustang Cat is currently led by President Brad Tucker. Brad was preceded by great company leaders such as Otis Massey, Frank L. Tucker and Earl C. Calkins, who paved the with their foresight and leadership making Mustang Cat what it is today - a customer solutions organization.
In addition to paving roadways and highways, Mustang's power systems divisions generates power for numerous facilities throughout the Houston area including hospitals, education facilities, municipalities, commercial businesses and other industries that need power. Recent expansions to power systems equipment including electric power generation, gas compression pumps, transmissions and other power equipment continue the fucos to provide solutions for our different customer market segments.