Our Locations
Find a Mustang near you
When you need powerful solutions to effortlessly solve your toughest construction or landscaping problems, choose heavy equipment products from Caterpillar. Their collection of heavy and compact construction equipment offers legendary performance, superior versatility, easy operations, and reliability you can only expect from Cat products. At Mustang Cat, we pride ourselves on offering a wide selection of new Cat equipment and machinery for business owners throughout Southeastern Texas. We understand that you have a range of different tasks to finish, and that's why, at Mustang Cat, you can find more than 300 different Cat equipment models in 35 product categories for sale. When you trust Caterpillar equipment for all of your work sites, you can achieve more than you ever expected.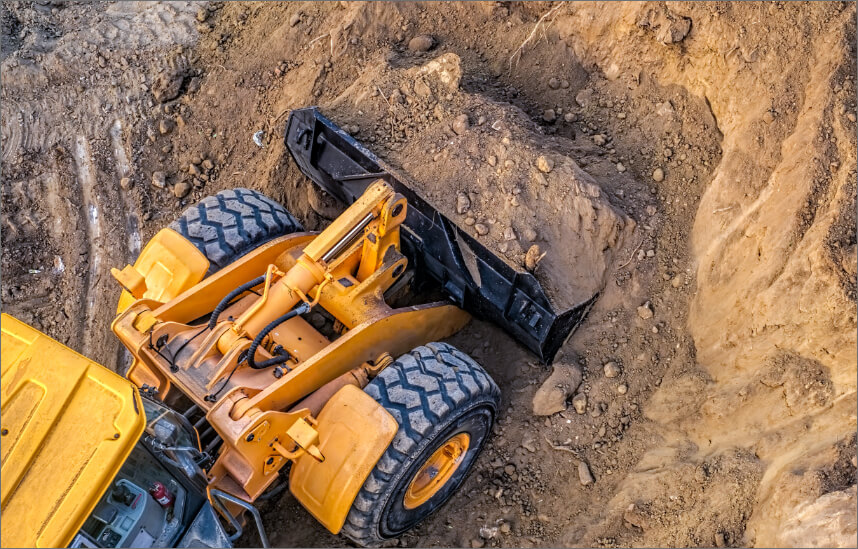 MUSTANG CATERPILLAR
With its headquarters in Houston, Texas, Mustang Cat is a privately-held Cat dealership which has been in the forefront of construction and power systems equipment for more than 60 years. Mustang Cat is currently led by, Owner, Brad Tucker. Brad was preceded by great company leaders such as Otis Massey, Frank L. Tucker, and Earl C. Calkins, who paved the way with their foresight and leadership, making Mustang Cat what it is today – a customer solutions organization.
In addition to paving roadways and highways, Mustang's power systems division generates power for numerous facilities throughout the Houston area including hospitals, education facilities, municipalities, commercial businesses, and other industries that need power. Recent expansions to power systems equipment, including electric power generation, gas compression pumps, transmissions, and other power equipment, continue the focus to provide solutions for our different customer market segments.
A Range of Versatile Heavy Equipment for Sale in Texas
When you strive for unmatched productive, efficient, and cost-effective operations on all of your jobsites, look no further than the selection of Cat equipment for sale at Mustang Cat. Caterpillar is the leading manufacturer of heavy and construction equipment and machinery, setting the standard for the type of performance expectations, versatility, and resilience needed only in the most demanding work environments. All of our new and used heavy equipment for sale in Texas features state-of-the-art technology and improved features for superior long-term operations, including:
Advanced hydraulic systems for greater control and improved fuel efficiency
Wide visibility with large adjustable mirrors and 360-degree visibility for better site safety and precise operations
Availability in compact sizes to expertly maneuver even in the tightest spaces
Ergonomic air suspension seating and hand controls to promote worker health and well-being
Reliable powertrain to boost travel speed and equipment efficiency
Only the Best Rental Equipment for Sale at Mustang Cat Rental Store
At Mustang Cat, we continually listen to the needs of our customers and are constantly growing our inventory of heavy equipment for sale to suit any project scope, capacity expectations, and budget. When you visit one of our 12 conveniently located contractor equipment centers throughout the greater Houston area, you'll have access to the widest selection of high-quality, dependable Caterpillar equipment solutions. Our team of helpful, experienced professionals can provide guidance on our entire inventory and recommend heavy-duty solutions that meet your exact long-term expectations.
Check out our full fleet of equipment including:
Backhoe loaders
Compact track and multi-terrain loaders
Bulldozers
Mini and standard sized excavators
Material handlers
Skid steer loaders
Telehandlers
Improve Equipment Effectiveness With Work Tool Attachments
While all of the Cat's standard inventory heavy equipment for sale at Mustang Cat is versatile and efficient, you can expand the capabilities of your machinery with a selection of work tool attachments to effectively handle any type of task. From urban construction sites to farmlands, our Caterpillar equipment is specially designed to offer flexible performance for any job. We carry a range of different equipment attachment options including forks, buckets, augers, blades, stump grinders, and more to unleash the full power of our Cat machinery.
Reach out to Mustang Cat Today to Learn More About Our Caterpillar Equipment for Sale
When you trust the quality heavy equipment for sale at Mustang Cat, you're assured heavy-duty, reliable machinery that is guaranteed to perform efficiently and effectively throughout the duration of your most demanding projects. Our team of knowledgeable, helpful professionals are happy to work with you to find a new or used equipment purchase option that best suits your overall needs and budget requirements. To learn more about our Caterpillar equipment, call us today at 800-256-1001, or fill out our online form to request information.
Testimonials
Hear from our Happy Customers
View All
"Customer service is always exceptional, parts department are quick and always willing to go the extra mile finding the right part."
John D
Cypress, TX
""Good place to  rent quality heavy equipment machinery!""
Clark O.
Houston, TX
"Great service, they always make things simple and fast. Very much appreciated and recommend."
Krystal C.
Sugarland, TX
"Friendly service with knowledgeable employees."
Mitch S.
Houston, TX
Contact Us
Get in Touch With Us
If you need equipment advice or just need additional information, we want to hear from you.
Questions? We're here to help:
800-256-1001