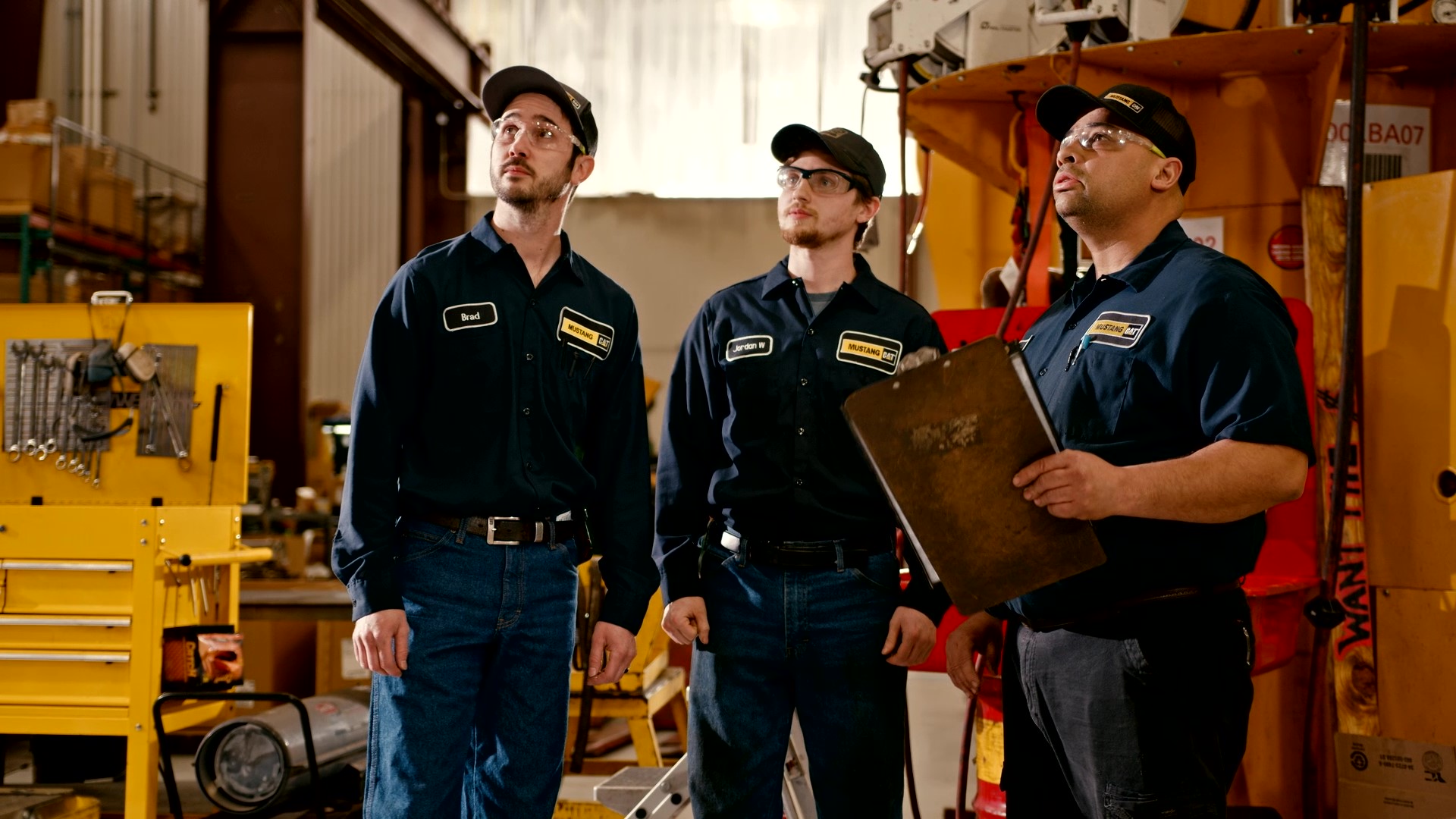 Lower GHG emissions & greater operating efficiency over time
3512E Dynamic Gas Blending DGB Engines
Dynamic Gas Blending Engines
Why Customers Are Investing In Dynamic Gas Blending Technology
Continuous improvement is part of our product development process at Caterpillar. No engine is perfect when it's first introduced — there are always ways we can refine it to deliver more value. That's why we keep tweaking performance long after an engine makes its debut on the market.
Since the launch of 3512E Tier 4 Final DGB, for example, we've updated the engine's software several times and have plans to do so again in the future. These refinements are enabling everything from increased gas blending time across a broader range of engine temperatures to more consistent GHG reductions across a wide variety of fuels.
With every update, your engine becomes more efficient — so you can better meet your carbon- and cost-reduction goals.
There are plenty of reasons the Cat® 3512E Dynamic Gas Blending™ (DGB™) Engine took home the U.S. EPA's Clean Air Excellence Award in 2020: It was the first DGB engine certified to Tier 4 Final. Its maximum diesel displacement rate of 85% is the industry's best. And no other engine can match its wide fuel flexibility. When it comes to lowering your carbon footprint and operating costs, it's a clear winner.
But the most important reason may be this: The 3512E DGB engine's built-in technology allows us to make ongoing improvements to engine performance — resulting in even more displacement, lower greenhouse gas (GHG) emissions and greater operating efficiency for you over time.
DGB Engine Enhancements Allow For Over-The-Air Updates That Limit Downtime & Costs
Incorporating these enhancements into your 3512E Tier 4 Final DGB engines is easier than you might think. There's no need to take your engines offline and transport them anywhere for service. You don't even need to change as much as a wiring harness.
Instead, Mustang Cat simply comes on-site to "flash" the software updates to your engines. (Sometimes this process can be completed remotely for even more time savings.) Total downtime is only about 15-20 minutes per engine — insignificant compared to the savings you can achieve by increasing blending time and diesel displacement.
And if you need advice on how to leverage the updates for maximum benefit to your operation, we're here to help. We'll work with you to explain what's changed and walk you through the best way to take advantage of the improvements.
Not Sure If Your 3512E Tier 4 Final DGB Engines Have This Technology?
If saving up to 85% on diesel sounds good to you, then the new Cat®️ 3512E Dynamic Gas Blending™ engine may be the right solution for your well-service operation. It's not just a money-saver — it also meets Tier 4 Final emission standards, operates on the industry's widest range of fuels, and reduces your greenhouse gas footprint.
Have Questions About Our 3512E DGB (Dynamic Gas Blending) Engine?
How does the 3512E DGB engine accomplish all that? And what specifically can it do for your business? Our DGB experts can walk you through all the details.