EM Solutions – Machine and Equipment Monitoring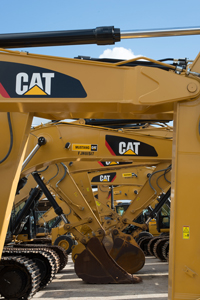 Mustang's Equipment Management Solutions (EM Solutions) is a service that boosts productivity and lowers your operating cost. Working with your Mustang Cat representative, you can monitor location, fuel burn and utilization, as well as access the health and maintenance of your equipment. Whether you want to monitor one machine or your whole fleet, we will find the best solution that meets your needs.
If you have questions or would like more information about our EM Solutions, please contact us.