A Rebuild Option for Every Budget & Every Machine
With multiple rebuild options available, there is something for everyone and every machine. When a machine rebuild is completed, you will receive a new warranty. 
Certified Machine Rebuild (CMR)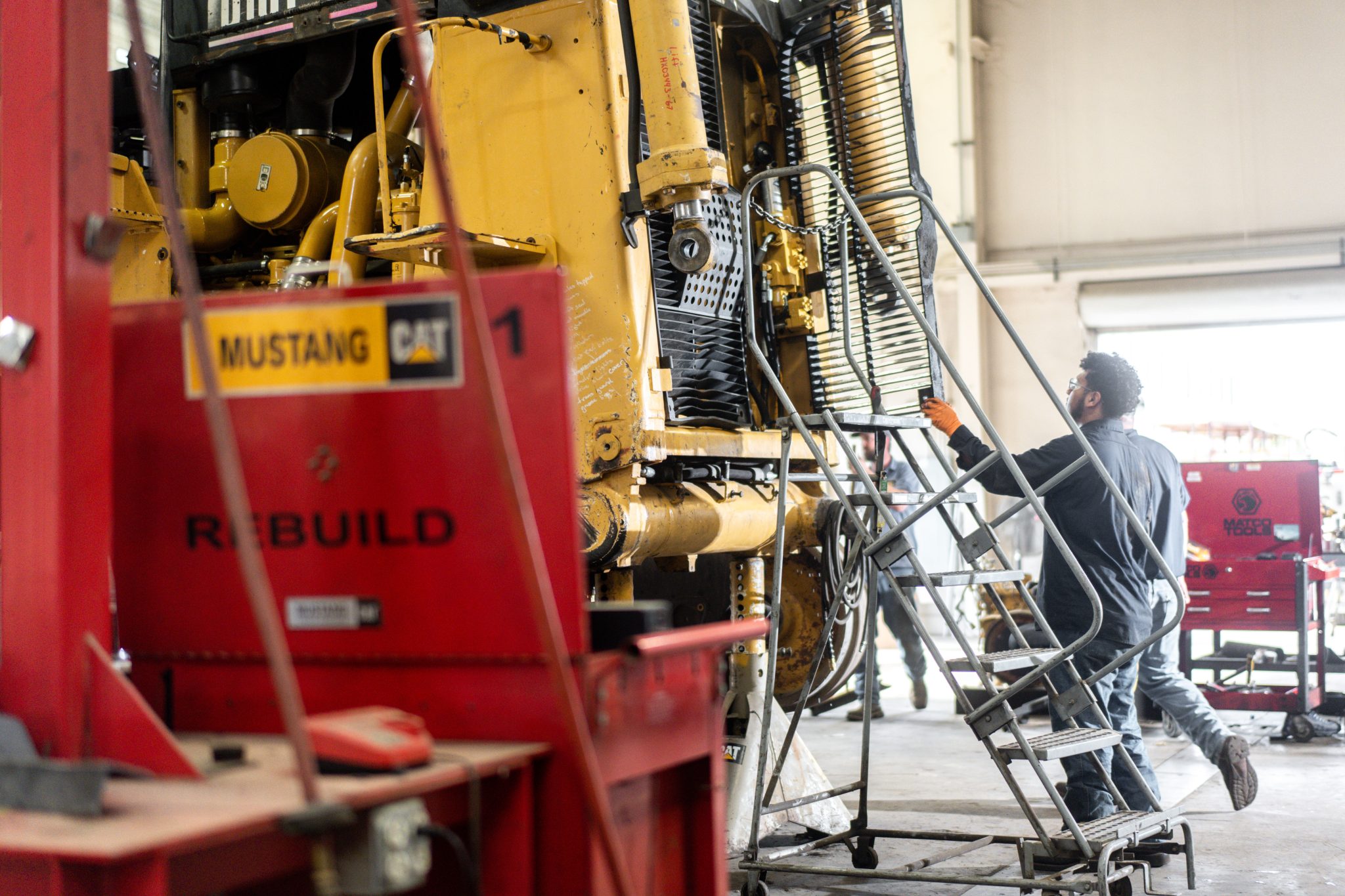 Purchasing Cat equipment was a smart investment, and now you can make the most of it. You can take advantage of the Certified Machine Rebuild program and return your machine, systems and components to a like-new condition for a fraction of the cost. With this program, you will also get same-as-new support and services from Mustang and financing options through Cat Financial. The Cat Certified Rebuild program follows strict guidelines from Caterpillar. While going through the program, your machine will undergo more than 350 tests and inspections, reconditioning, and receive a Rebuild Identification Number (RIN). Following the rebuild, your machine will have a significantly higher resale value. 
BROWSE BROCHURE Request sERVICE
Certified Machine Component Rebuild (CMCR) 
Not only are Cat machines built for multiple lifetimes, but the components inside them are too. Through Cat Certified Machine Component Rebuild, your engine, transmission, torque converters, axle assemblies, differentials and final drives can be restored to a like-new condition. Mustang Cat is ready to help you get the maximum return on your original investment.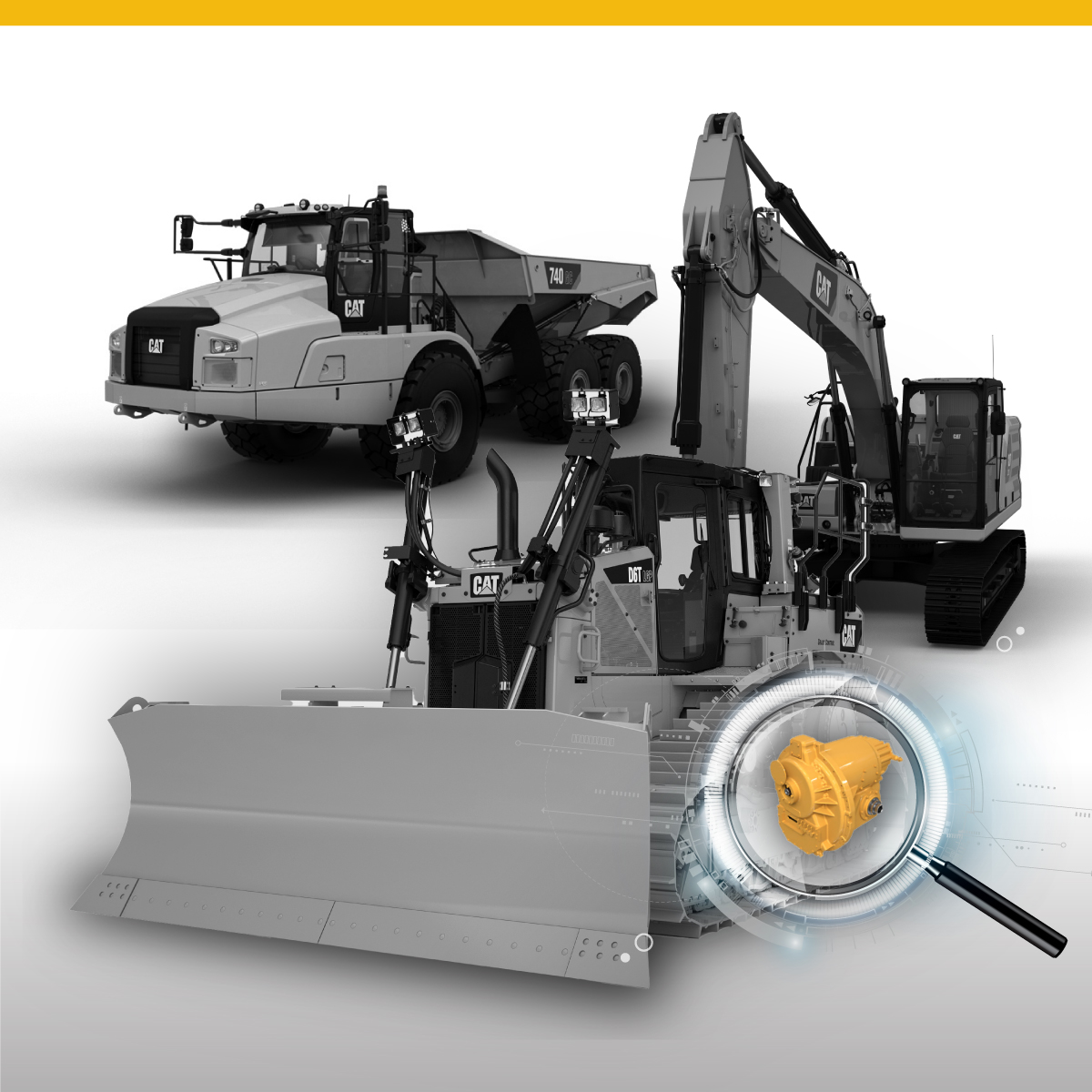 Like-New Component Process:
Inspection/Evaluation
Complete Disassembly
Reconditioning
Engineering Updates
Reassembly
Testing
Repainting
Final Inspection 
Customer Evaluation
Certified Power Train Rebuild (CPT)
Letting extra value go to waste is not something anyone wishes to do. With Cat Certified Power Train Rebuild, you can revitalize the heart of your machine for a fraction of the cost of buying new. Cat Certified Power Train Rebuild restores your radiator, engine, transmission, torque converter, final drive and axle to like-new conditions.  
Like-New Power Train Process: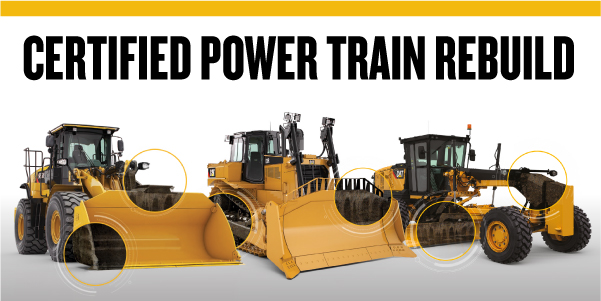 Inspection/Evaluation 

Complete Disassembly 

Reconditioning 

Engineering Updates 

Reassembly 

Testing 

Repainting 

Final Inspection 

Customer Evaluation 
If you are interested in reconditioning other key areas in addition to your Caterpillar powertrain, contact Mustang for information about Cat Certified Power Train Plus Rebuild (CPT+). CPT+ can include your machine's mainframe, hydraulics, undercarriage, and more. Your machine could also be eligible for upgrades or retrofitting new features, technologies, and safety options available on today's models resulting in higher levels of performance and fuel efficiency. 
Mustang Cat is your Source for Machine Rebuild Solutions
Mustang Cat is your go-to for a machine rebuilder for those looking for the highest quality service. Our experienced technicians are knowledgeable in a variety of rebuilding processes and use state-of-art equipment to ensure your machine is running at peak performance. Whether you require parts, equipment, or a complete rebuild, our experts will work diligently to deliver the best results. Visit one of our convenient locations or contact us for a quote today! Mustang Cat is dedicated to providing our customers with outstanding service and the best CAT Certified rebuild option for you.
Take a Look at Our Rebuilds