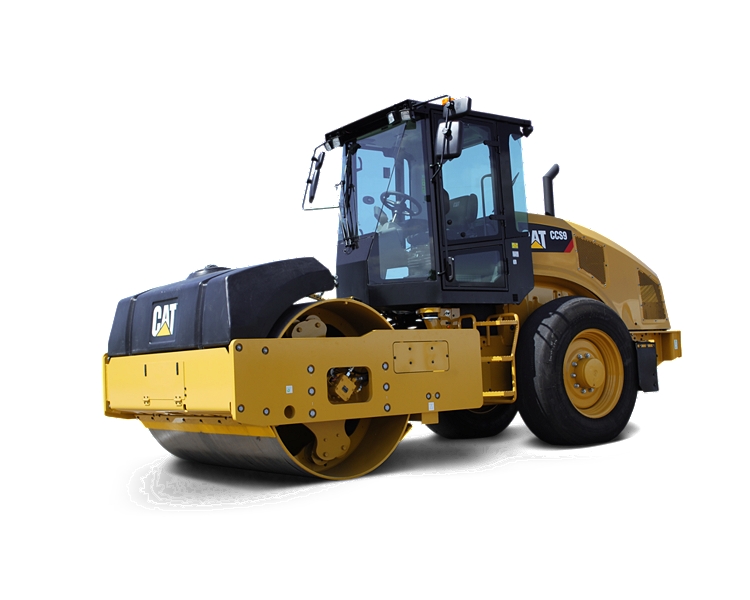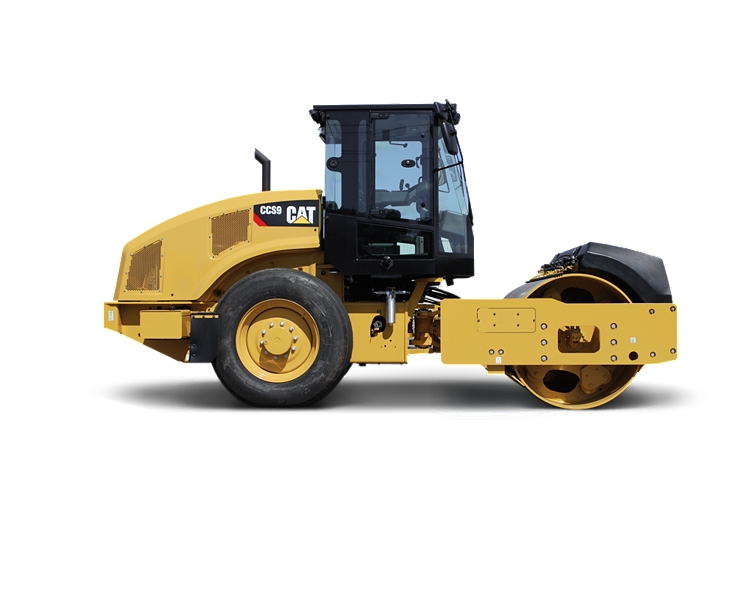 CCS9 Smooth Drum Combination Vibratory Compactor
The CCS9 is a 9 metric ton vibratory combination compactor that combines the smooth front drum of a soil compactor, with smooth rear tires similar to a pneumatic compactor. In addition, the water spray system utilized on Cat® Asphalt Compactors keeps the drum and tires wet for excellent performance on asphalt. It offers outstanding operator comfort while continuing the legacy of durability, reliability and ease-of-service that contractors worldwide have come to expect from Caterpillar machines.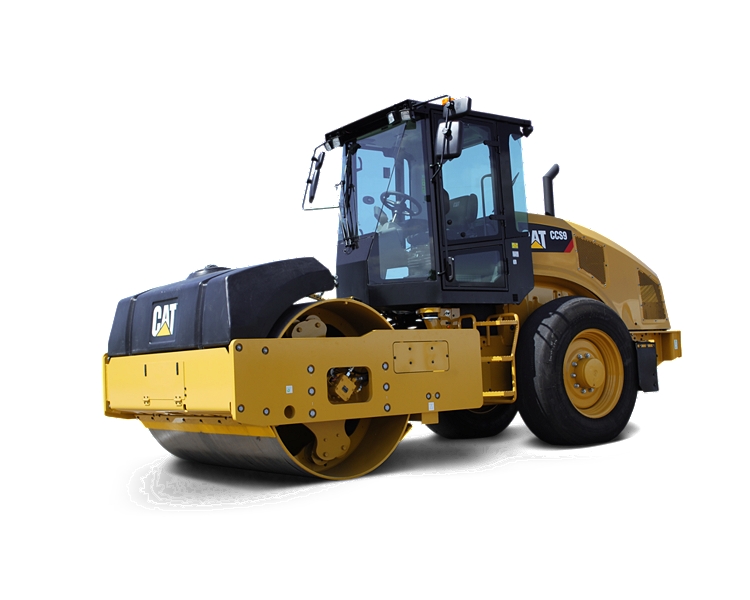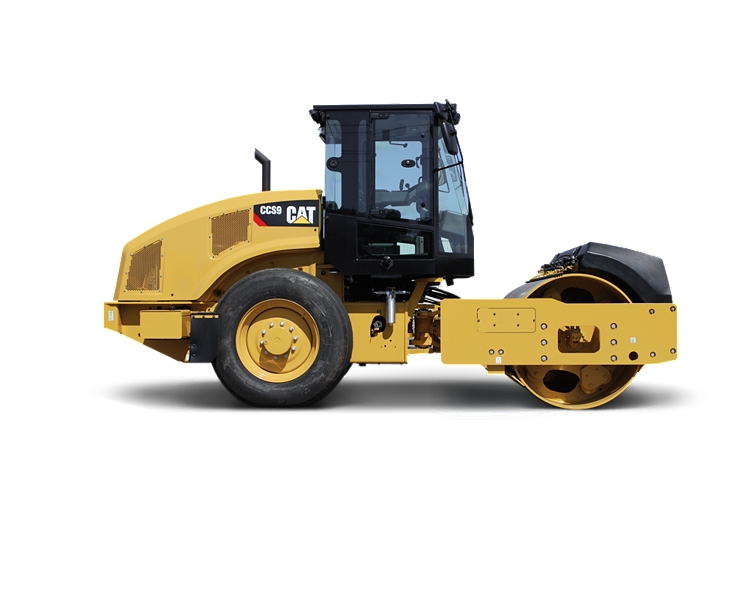 Weights
Operating Weight - With ROPS/FOPS
19842lb
Weight - Drum with ROPS/FOPS
9325lb
Operating Weight - With Cab
20580lb
Operating Specifications
Standard Compaction Width
84in
Turning Radius - Inside Drum Edge
12.1ft
Static Linear Load - With Cab
138lb/in
Static Linear Load - With ROPS/FOPS
132lb/in
Engine
Service Refill Capacities
Water Spray Tank Capacity
132gal (US)
Dimensions
Height - With ROPS/FOPS or Cab
9.9ft
Vibratory System
Centrifugal Force - Minimum
12409lb
Centrifugal Force - Maximum
31023lb
Vibratory Frequency - Standard
2520V/m
Standard Equipment:
Optional Equipment:
Additional Rear View Mirrors
Beacon, Rotating
Bio-oil Factory Fill
Cab Internal Roll-Down Sun Screen
Infra-Red Temperature Guage
ROPS/FOPS Cab with Climate Control
Sun Visor
Water Distribution Mats (Cocoa, Rubber)
Contact Us
Get A Quote
Thank you for your interest in Mustang Cat. We are here to help you in any way that we can. If you have a question, need equipment advice or just need additional information, we want to hear from you. You can email, phone or fill out the form below and we will be happy to connect with you.