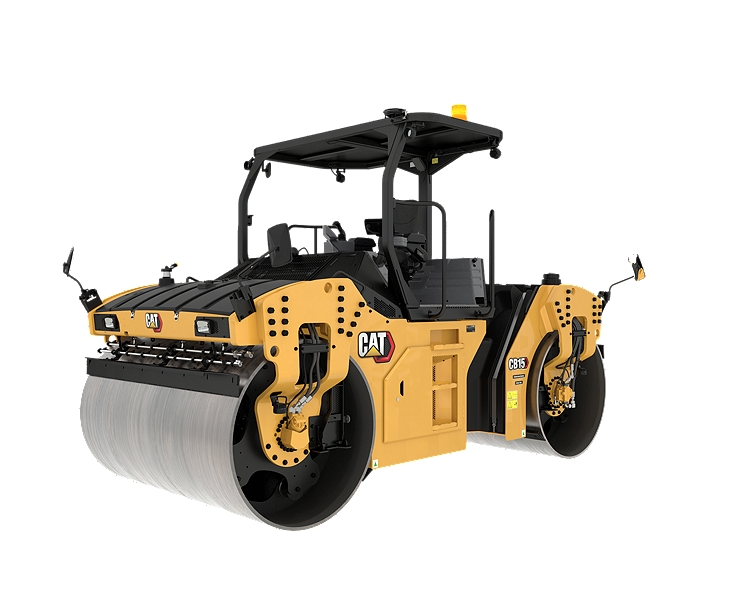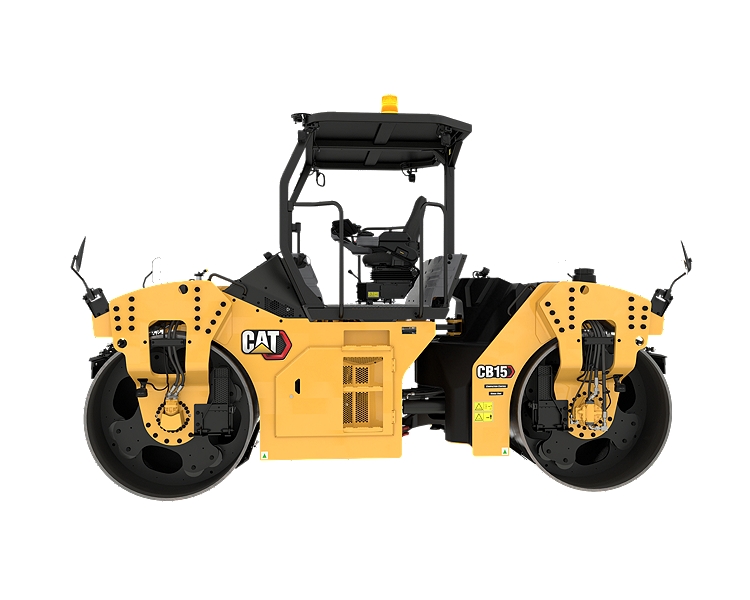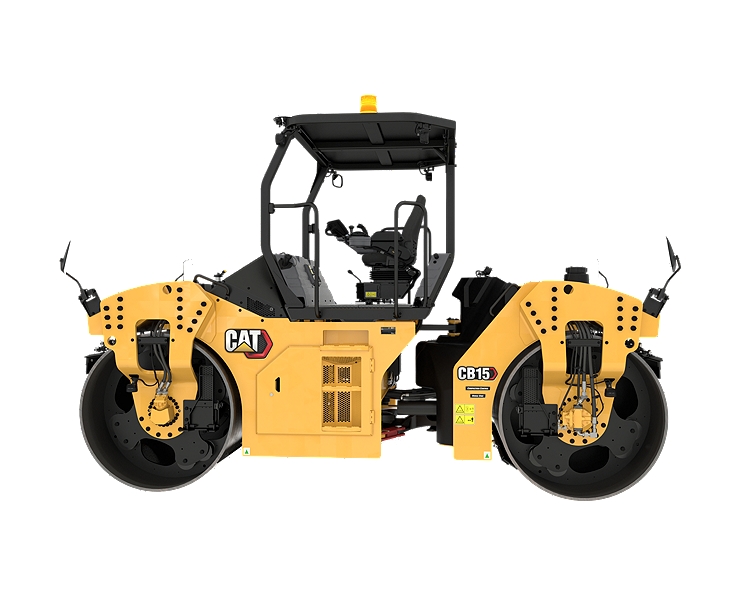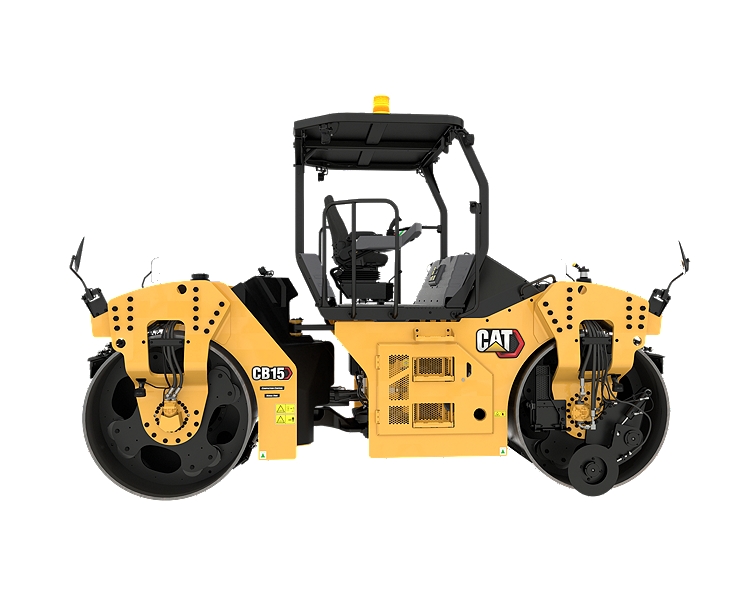 CB15 Tandem Vibratory Roller
The CB15 asphalt compactor offers enhancements that simplify operation, provide versatility, and deliver excellent fuel economy. Rotary dials, oscillatory vibration, and 360 degree seating option make this compactor a perfect match for urban streets, rural roads, highways, interstates and other high-production applications.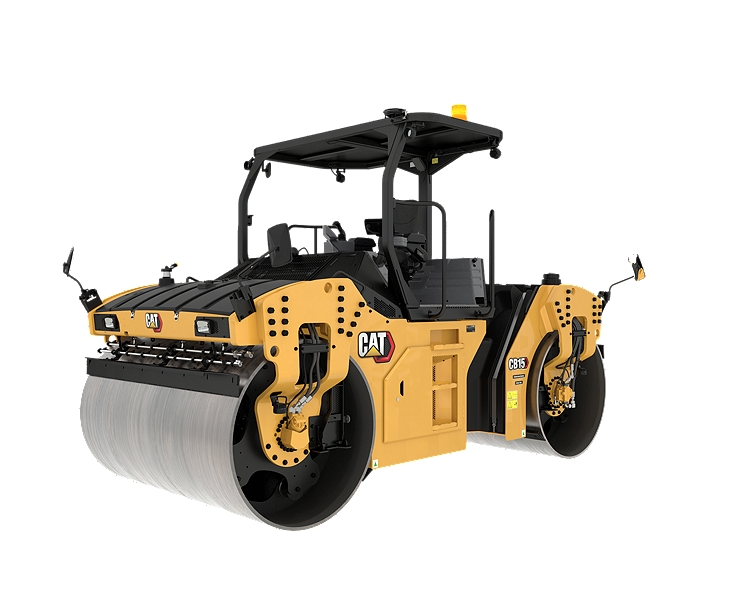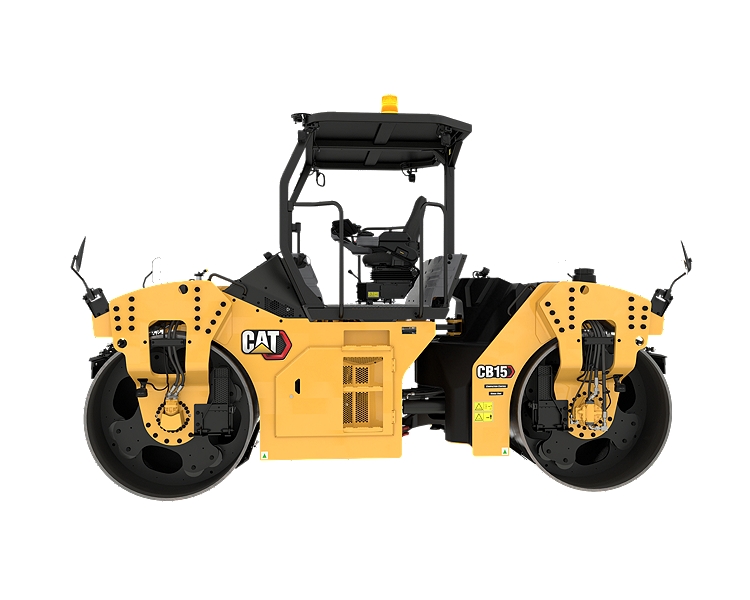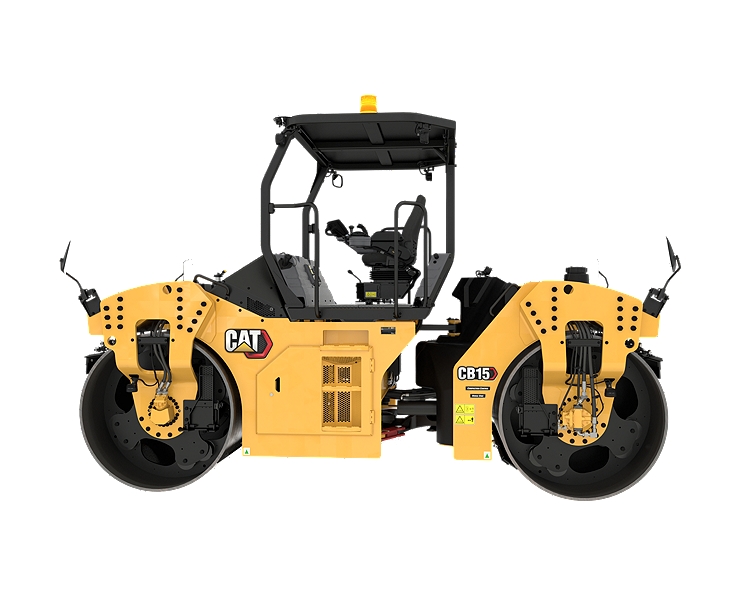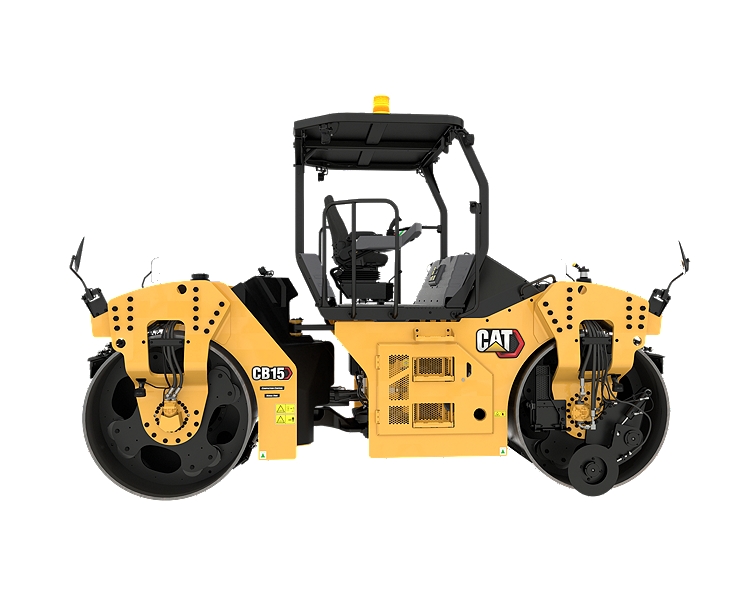 Weights
Standard - Operating Weight
28958lb
Operating Specifications
Standard Compaction Width
84in
Engine
Travel Speeds
Dimensions
Vibratory System
Centrifugal Force per Drum - Maximum
31069lb
Centrifugal Force per Drum - Minimum
12409lb
Independent per drum, front only, rear only, both
Service Refill Capacities
Water Spray Tank Capacity
264gal (US)
Standard Equipment:
Operating Environment

180 degree seat positioning with sliding station
Adjustable armrests
Platform ROPS/FOPS
Propel lever with 4-button control
Steering wheel - fixed position, left side
Suspension seat - no heat
76 mm (3 in) high visibility seatbelt
Vandalism protection

Technology

Product Link™ PLE743
Remote Flash
Remote Troubleshooting

Powertrain

Electrical System

150 amp alternator
12-volt charging system
Automotive-type fuse system
Maintenance-free batteries
Cat Electronic Technician (Cat ET)
Remote start/charge receptacle

Service And Maintenance

Maintenance-free Hitch
3 yr/3000 hr conventional vibratory system service interval
2 yr/2000 hr oscillatory vibration system service interval
Grouped filters with ground level access
Remote access drains
Sampling ports for Scheduled Oil Sampling
Site gauges

Safety

Backup Alarm
Warning horn (front & rear)
LED Working Lights
Steps, front drum fuel refill
Warning, LED safety beacons
Optional Equipment:
Operating Environment

360 degree seat positioning with sliding station
Steering wheel - elevated position, left side
Suspension seat w/ heat
Seat headrest

Technology

Infrared asphalt temperature sensors
CMV accelerometer - front drum
GNSS Mapping - temperature and passcount
Machine to machine communication
Product Link PLE783

Powertrain

Vibratory System

Biodegradeable hydraulic oil
Five amplitude vibratory system
Two amplitude/two frequency vibratory system
Versa Vibe™ vibratory system
Two amplitude/two frequency w/Oscillation vibratory system
Versa Vibe w/Oscillation vibratory system
Cocoa mats
Mats - water distribution
Freeze protection - water spray system
Rear drum oscillation kit - field installed drum

Safety

LED Working Lights with turn signals
LED Roading Lights
Mirror package
Steps, rear drum water spray refill
Contact Us
Get A Quote
Thank you for your interest in Mustang Cat. We are here to help you in any way that we can. If you have a question, need equipment advice or just need additional information, we want to hear from you. You can email, phone or fill out the form below and we will be happy to connect with you.