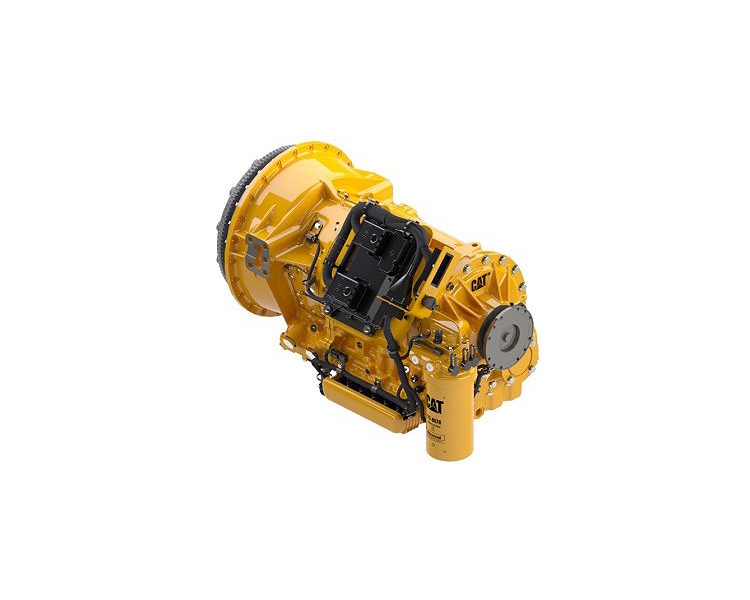 CX31-P600 Well Service Transmission
Your operation depends on the power driving it. And your transmission is as crucial to your power solution as the engine. Cat transmissions are proven in the oil and gas industry and widely known for their exceptional power, leading durability, ease of operation, and shifting options.Ideal applications for Cat CX31-P600 transmissions include workover rigs, kill mud pumps, coil tubing pump support, nitrogen units, acidizing units, and cementing units. CX31-P600 transmissions are optimized for use with C9 ACERT, C11 ACERT, C13 ACERT, C15 ACERT, and C18 ACERT engines (A and B ratings).Cat CX31-P600 oilfield transmission. Gross input power: 447 bkW (600bhp). Configurations available include integral pump drives, integral drop box, and side power take-off.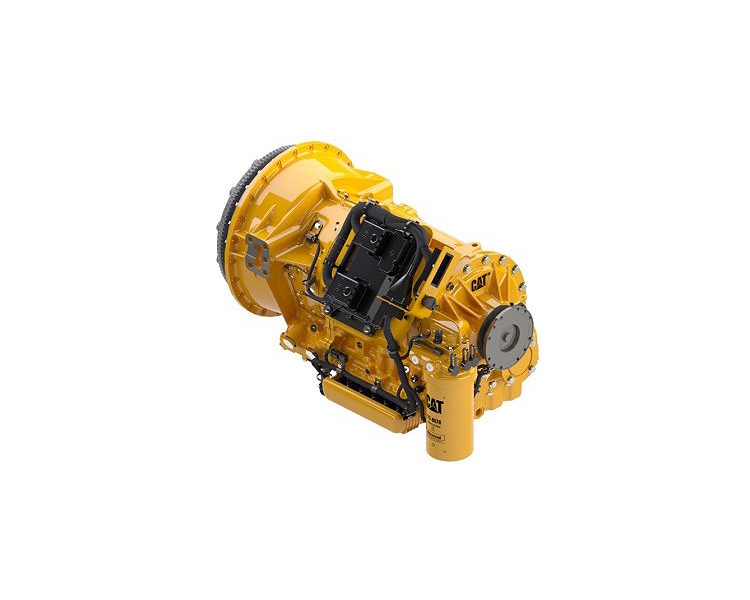 Transmission Specifications
Standard Equipment:
Cat Engines For Optimized Power Train

C9 ACERT, C11 ACERT, C13 ACERT, C15 ACERT, C18 ACERT (A and B ratings)

Transmission Rotation

Input rotation — counterclockwiseOutput rotation — counterclockwise(as viewed from rear)

Torque Converter

Lock-up clutch, torque converter drive in all gears integral to transmission
Stall torque ratio

Clutches

Clutches — electro-hydraulic fully modulated, oil cooled, multidisc
Clutch modulation control — Cat Electronic Clutch Pressure Control (ECPC)

Installation Connections

2 oil cooler lines
1 electrical connector

Oil System

Cat Transmission/Drive Train Oil-4 (TDTO) sump oil temperatures
Maximum converter outlet oil temperature — 250°F (121°C)
Hydraulic fill capacity — 6.5 gal (25 L) subject to cooler size, lines, and installation — initial fill may be greater
Direct mount filter

Mountings

Input (flywheel) — SAE #1 dry flywheel housing
Side supports — two SAE #2 pads
Output — 1710 yoke, 1810 yoke, 1810 companion flange, ISO 8667-T180 flange

Power Take-off Drives

Location
8 bolt mounting type
Rated torque
Rotation: same as engine
Ratio, 1:1
Optional Equipment:
Oil System

Mountings

Remote mount ECU
Remote mount filter option

Integral Power Take-off

Location: 1 o'clock and 11 o'clock as viewed from rear
Mounting type
Rated torque
Rotation: same as engine
Ratio - 1.09:1

Rear Power Take-off

Location: 5 o'clock as viewed from rear
Mounting type: 8 bolt
Rated torque: 1000 lb-ft (1360 Nm)
Rotation: Opposite of engine
Ratio - 1.25:1
Contact Us
Get A Quote
Thank you for your interest in Mustang Cat. We are here to help you in any way that we can. If you have a question, need equipment advice or just need additional information, we want to hear from you. You can email, phone or fill out the form below and we will be happy to connect with you.