diesel technician jobs near me
What Does a Diesel Technician Job Involve?
Working at Mustang Cat, you'll have the opportunity to do a wide range of diesel technician duties. We are currently hiring for entry level, intermediate, and advanced level diesel techs. Job duties will vary based on which department you work in. You can find a list of responsibilities that fit into the technician job description below.
Diesel Technician Job Description
Inspect machinery for physical damage
Troubleshoot, diagnose and repair technical issues with diesel and natural gas engines, generators, air compressors, and heavy equipment
Assemble & disassemble power machinery
Create recommended preventative maintenance schedules
Conduct shop & field maintenance/repair
Complete failure analysis reports
Utilize shop tools, welding equipment, and other tools to repair machinery
How Much Does A Heavy Equipment Diesel Technician Make?
Mustang Cat offers highly competitive pay for those looking to start a career as a heavy equipment diesel technician. Use the link to apply to one of our technician positions below.
Studies show, that on average, diesel techs in Houston can make up to $58,000 annually. For more experienced diesel technicians, we see salary offerings of up to $100,000. Diesel Technician pay ultimately depends on that amount of experience, specialty training that you've received, and certifications that you've acquired.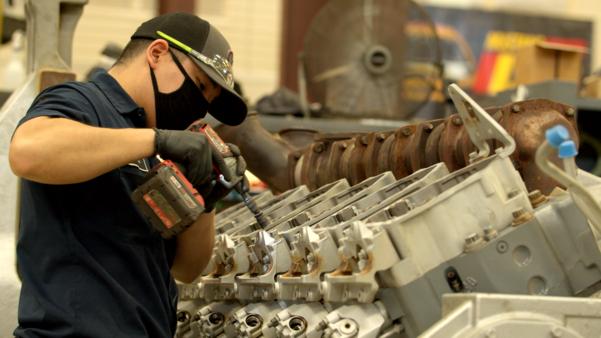 What Is Required To Get Hired as a Diesel Tech at Mustang Cat?
We hire a multitude of diesel techs within all types of experience levels. We are excited to see what experience you will bring to our brand. Listed below are the minimum requirements to meet before you apply.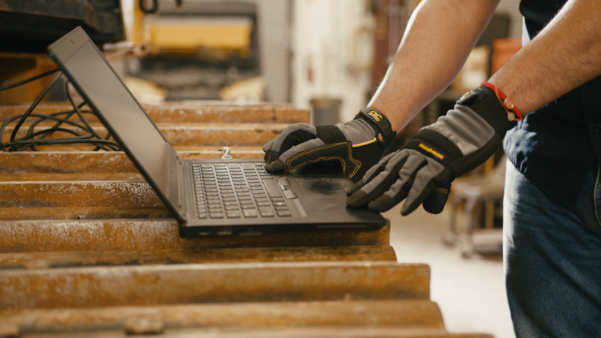 Diesel Technician Job Requirements
Must have proper tools to perform necessary repairs
Must be a high school graduate
Associates degree or certificate from a technical school (Preferred)
Previous related work or military experience
Knowledge of electrical, hydraulic and engine components
Welding experience preferred
Ability to demonstrate proper technical and mechanical troubleshooting abilities to define and perform necessary repairs
We Hire Diesel Technicians At Every Skill Level
Mustang Cat hires diesel technicians of all skill levels. No matter where you are in your diesel technician career, we value your expertise. We ensure that you are placed in a role where you best excel and that you receive the necessary training and support to elevate to the next level in your career.
Curious if a career as a diesel technician is right for you, then enroll in Caterpillar's Free Training Program to learn more about what the position entails!
Diesel Technician Enrichment Programs That We Offer:
Find A Diesel Technician Job Near Me
If you are in Houston or Southeast Texas and looking for a diesel technician job near you, then apply with us today. Mustang Cat is actively hiring diesel technicians right now. Click the button below to start your application or come in to one of our open interviews for technicians.