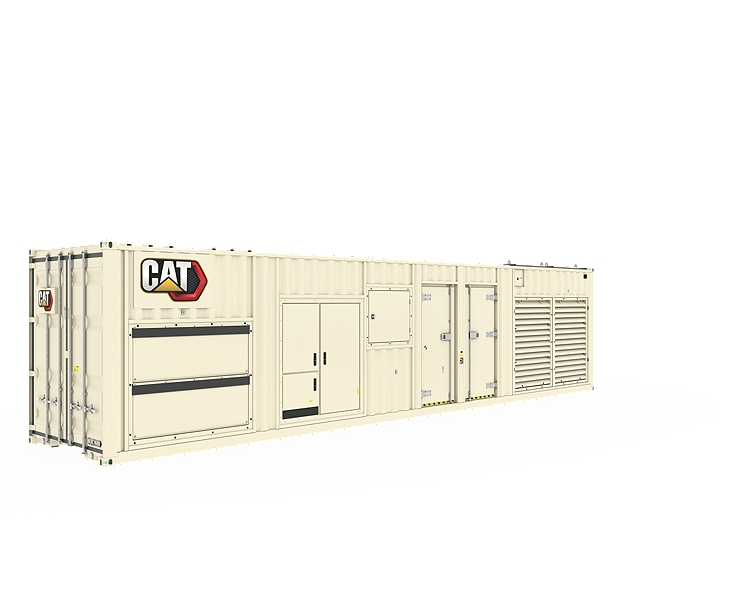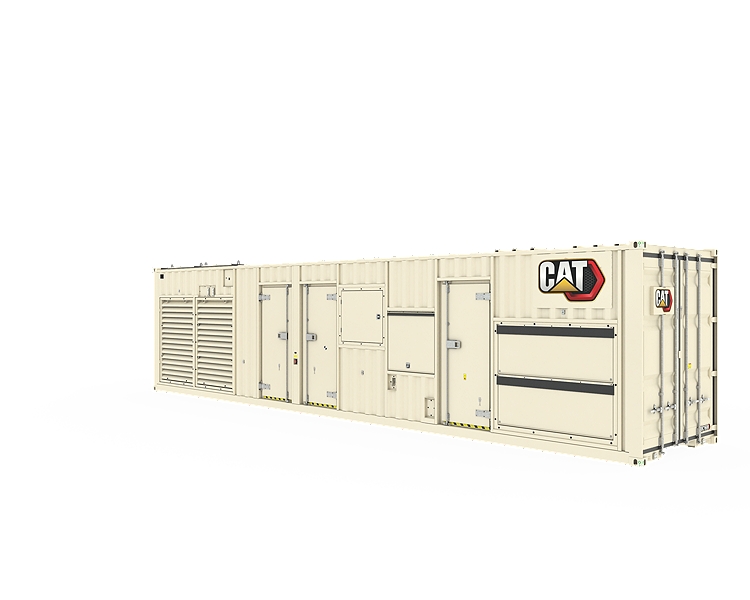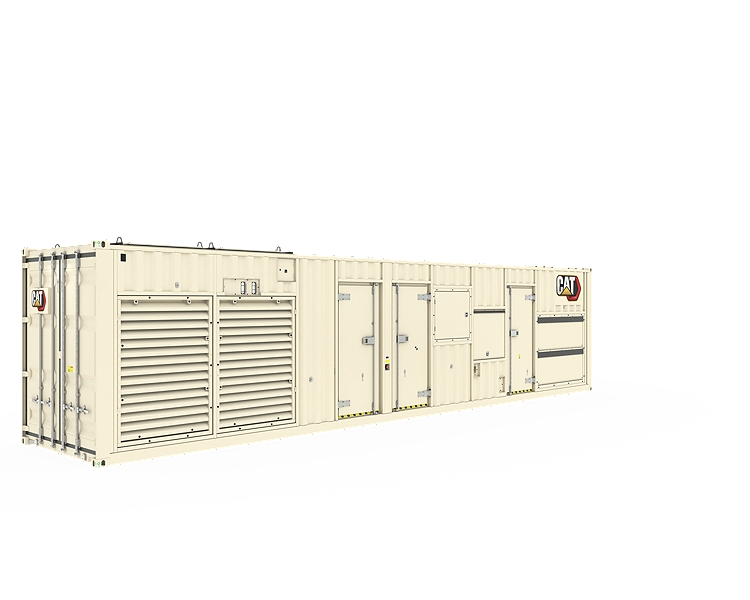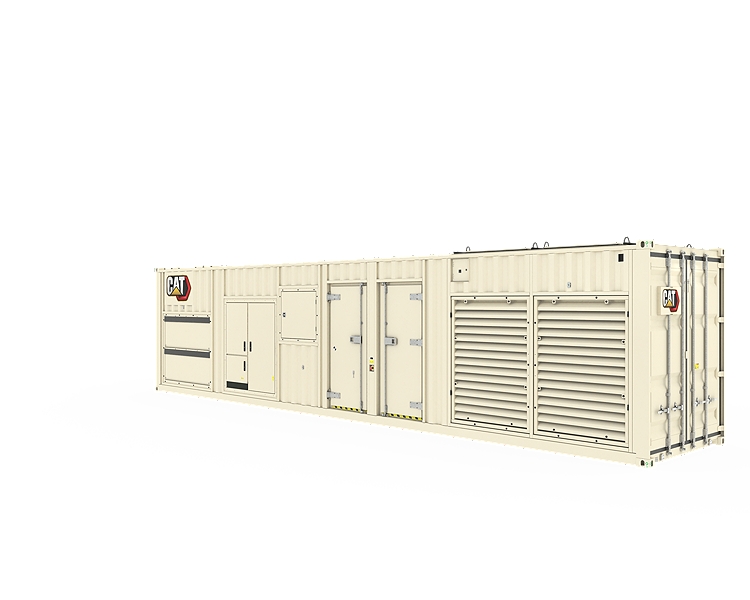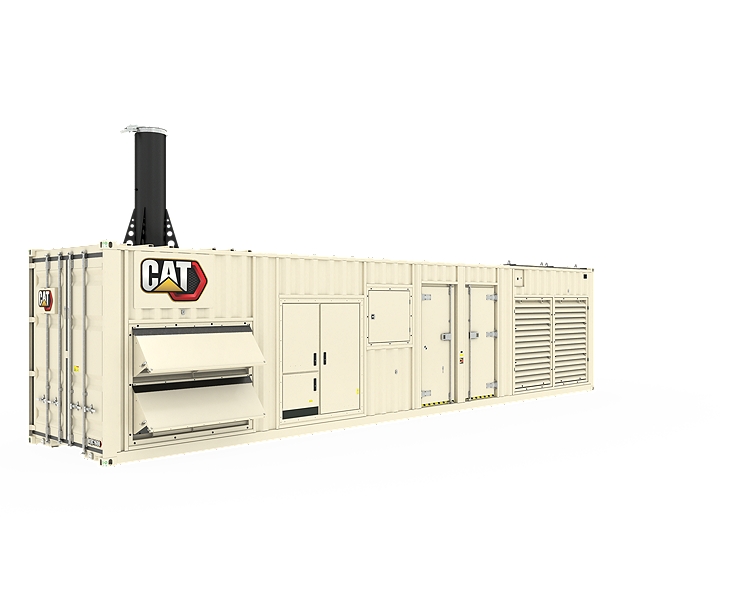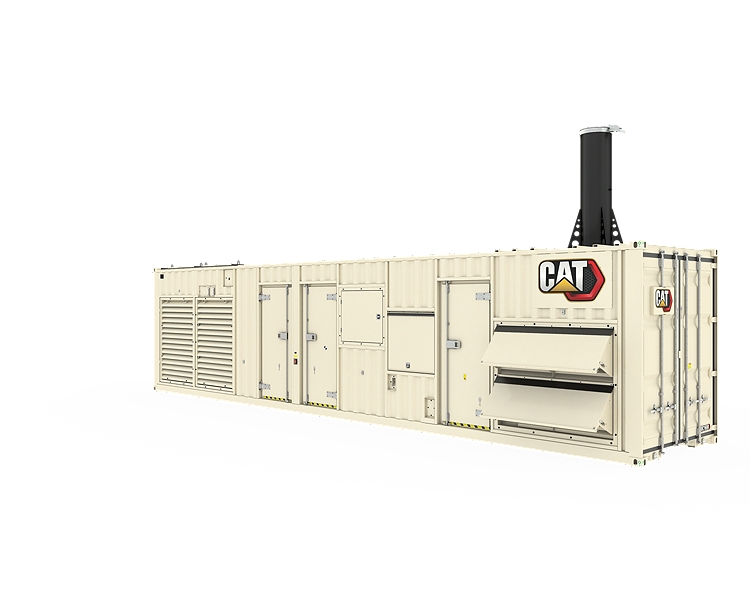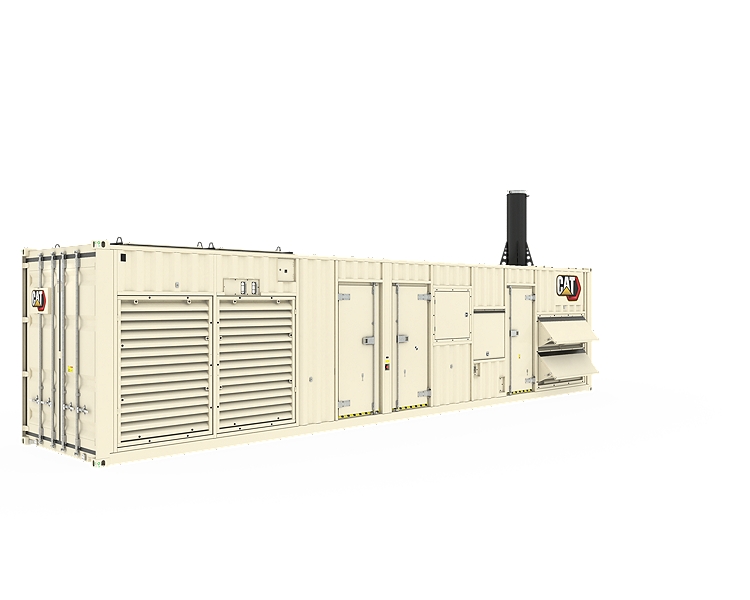 XQC1600
This rental generator set extends the Caterpillar line of rental power options improving efficiency and reduced owning and operating costs. The XQC1600 is equipped with an enhanced control system, designed to reduce installation and startup time. It is configured to switch between 50 and 60 Hz ratings at the press of a button. The control system features plant control programming and simulation, allowing complete system testing prior to generator set startup. Advanced product autonomy and monitoring capabilities reduce on-site manpower support requirements, minimize operator exposure to hazards, and permit site performance and maintenance data to be viewed, archived, and analyzed conveniently. Ideal in a stand-alone environment, combined with dozens of units in a power plant solution, or supporting utility systems worldwide.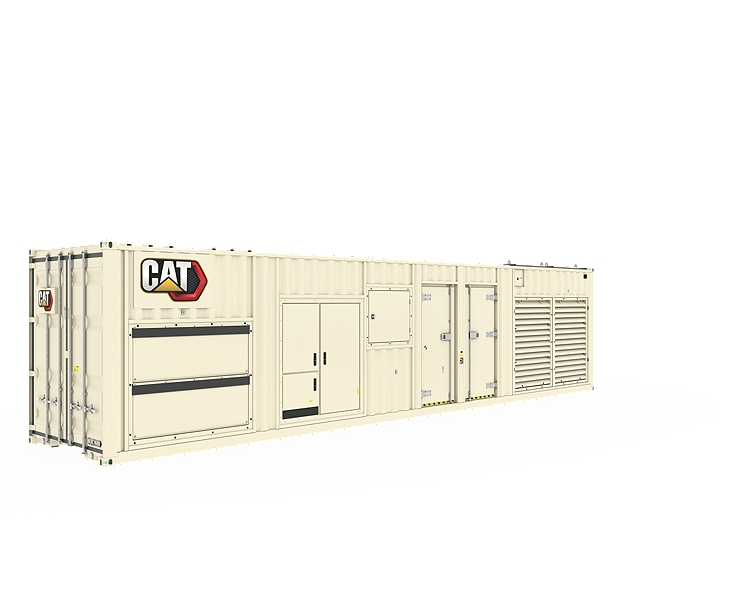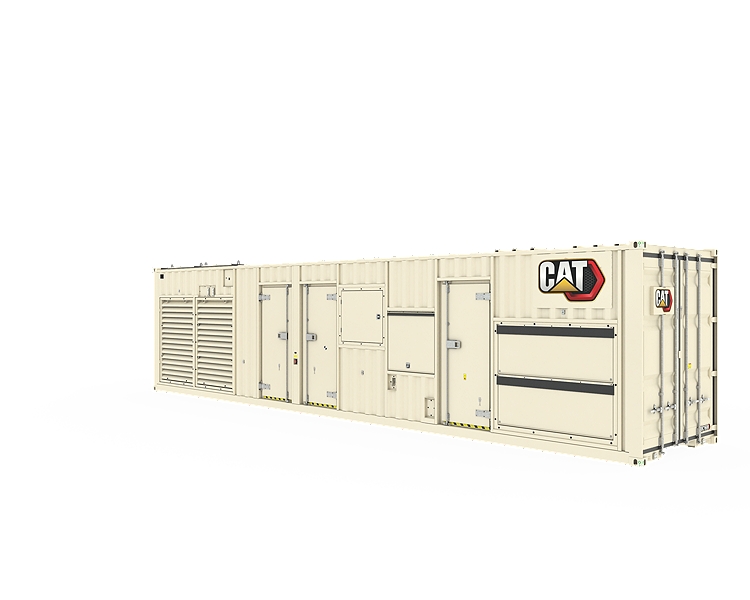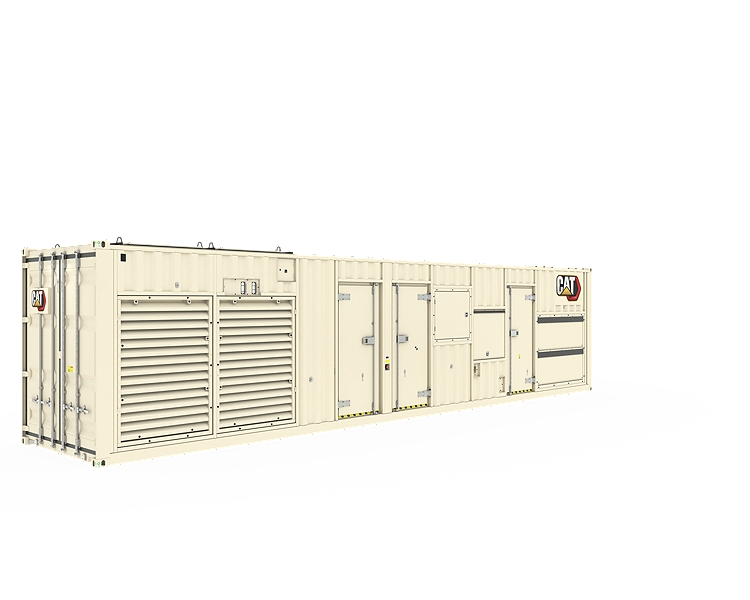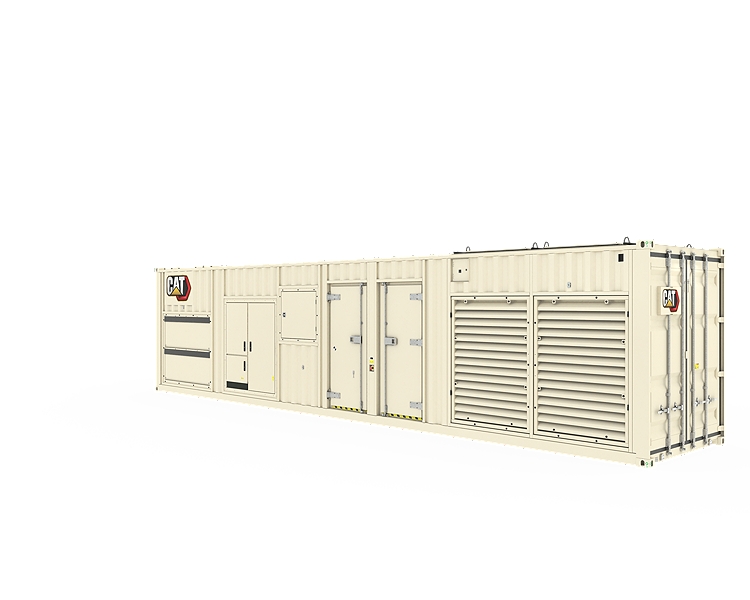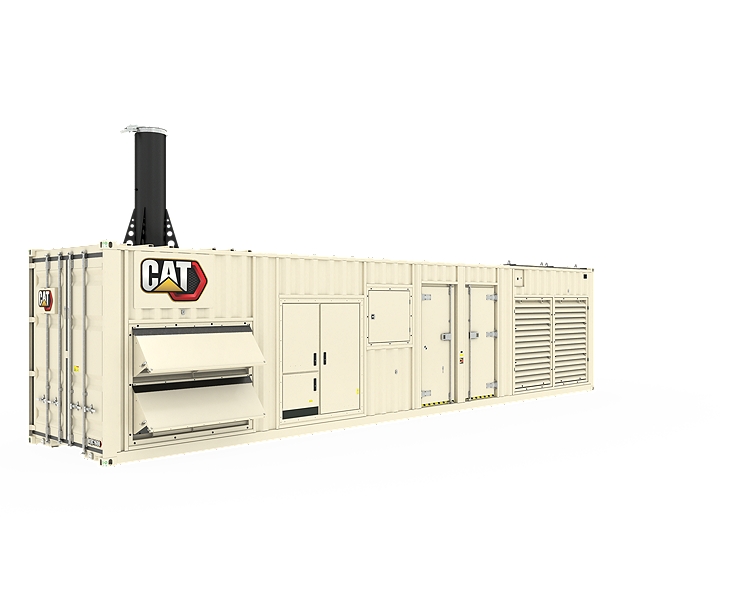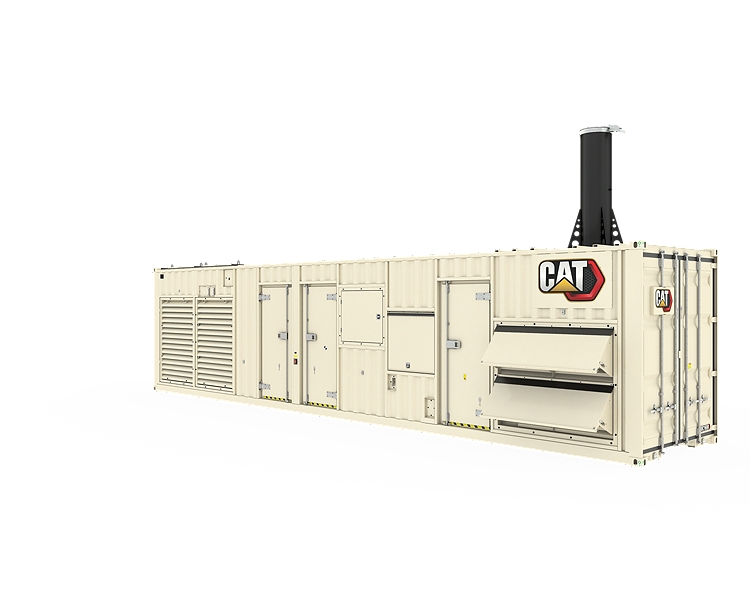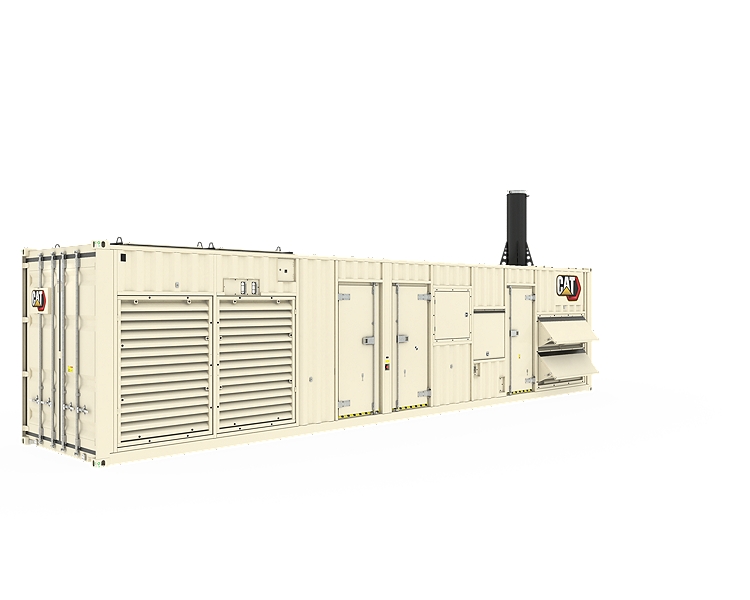 Generator Set
1515 ekW (1893 kVA) Continuous
Engine
Dimensions
Weight - Without Chassis, With Fuel, Lube Oil and Coolant
70000lb
Standard Equipment:
Cat 3516c Heavy Duty Diesel Engine

Heavy duty, dual element, PowerCore air cleaners with service indicators
Triple, primary fuel filters with water separators and bypass valves for on-the-fly filters changes
Secondary fuel filters on engine
Full flow oil filters with water-cooled oil cooler. Requires API CI-4 or higher lube oil
Lubricating oil system includes make-up system (113-L tank), oil drain lines routed to the engine rail, and quick evacuation system for faster, cleaner oil changes
Jacket water heater (9 kW, 3-phase 480VAC) with electric pump
Fuel cooler and electric fuel priming pump
Electronic differential pressure monitoring of all filters
Electronic ADEM™ A4 engine controls
Dual 24V electric starting motors

Sr-5 Generator

Double-bearing, 1844-Frame, SR-5 generator with anti-condensation space heaters (1.2 kW, 480V)
Brushless, form-wound, permanent magnet excited, thouree-phase, 4-lead design
Class H insulation operating at Class F temperature for extended life
Cat Integrated Voltage Regulator (Cat IVR)
Stator winding and bearing temperature detectors monitored by RTD module
Metallic mesh generator air inlet filters (2)
System 4 insulation protection

40' Iso High Cube Container

9-High stackable, CSC certified
Sound attenuated, hinged, radiator intake louvers
Sound attenuated package air intake louvers with foldable awnings
Five (5) lockable personnel doors with panic releases
Interior walls and ceilings insulated with 100 mm of acoustic paneling
Side bus bar access door with external access load cable connections
Shore power via distribution block connections for jacket water heater, battery charger, space heaters, and generator Anti-condensation Heaters
Six (6) DC lights with 60-min timer
Single-wall, 946-L (250gal) fuel tank; certified to BS799-5
Solenoid fuel fill control valve for automated filling
Sound attenuated to 75 dB(A) (50Hz) 81 dB(A) (60Hz) at 7m (23 ft)
Four (4) 1400-CCA, Group 4D, maintenance-free batteries, and 50A battery charger
Insulated exhaust silencer with 1.8m (6ft) stainless steel exhaust stack for increased site power density
Engine vibration isolators
Easy drain access to standard fluids
Standard Cat decals (Optional) and painted Cat Power Module White

Cooling

Cooling package provides 49°C (120°F) ambient capability (50 & 60 Hz) at IPP Ratings @ 750m (2,460 ft)
Vertical, non-stacked radiator cores with dimpled fins and vertical air discharge
Variable frequency fan drive with smart fan control
Cat Extended Life Coolant (ELC)

Generator Controls And Protection

EMCP 4.3 generator set controller
Automatic start/stop with cool down timer
Generator Protection features: 25, 32, 40, 50/51, 27/59, 81 O/U
AGC-4 provides voltage and frequency adjust, base load / PF / load sharing / synchouronizer, auto start / stop control & generator CB control, SCADA Interface (Ethernet), fuel level indications & alarms, fuel tank fuel transfer control
Reverse compatibility for interface to legacy power modules
100 kAIC, 4000A-Frame generator circuit breaker with LSIG trip unit
Multi-mode operation (Island (kW/kVAR sharing, Auto Mains Failure, Peak Shaving, Base Load Power, Export, zero power transfer, power management with multiple units)
Manual and automatic paralleling capability
Metering display: voltage, current, frequency, power factor, kW, WHM, kVAR, and synchouroscope

Quality

Factory testing of complete power module
CE Certified, NEMA, ISO and IEEE standards
O&M manuals
Optional Equipment:
Contact Us
Get A Quote
Thank you for your interest in Mustang Cat. We are here to help you in any way that we can. If you have a question, need equipment advice or just need additional information, we want to hear from you. You can email, phone or fill out the form below and we will be happy to connect with you.