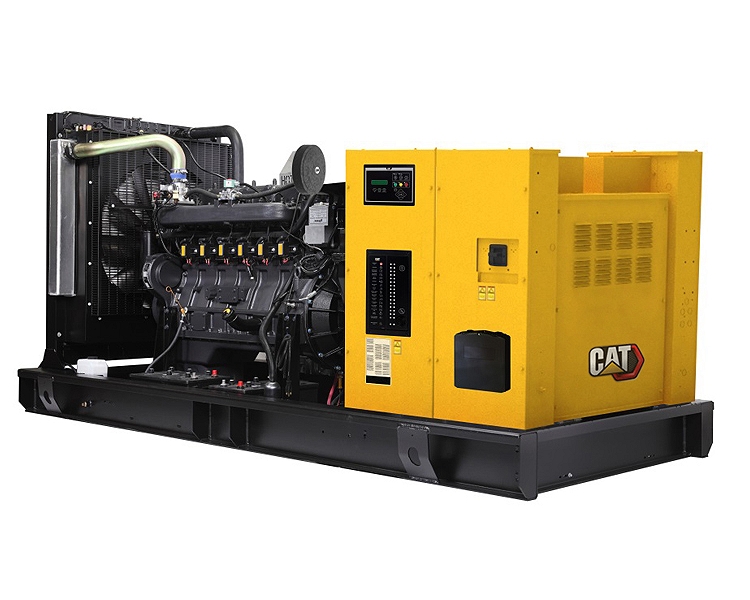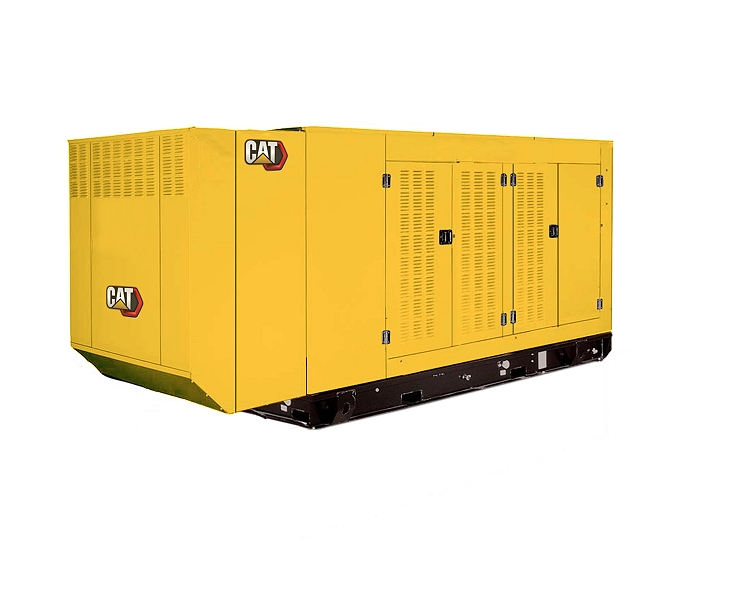 DG350-2 (Single-phase)
Caterpillar is leading the power generation marketplace with Power Solutions engineered to deliver unmatched flexibility, expandability, reliability, and cost-effectiveness.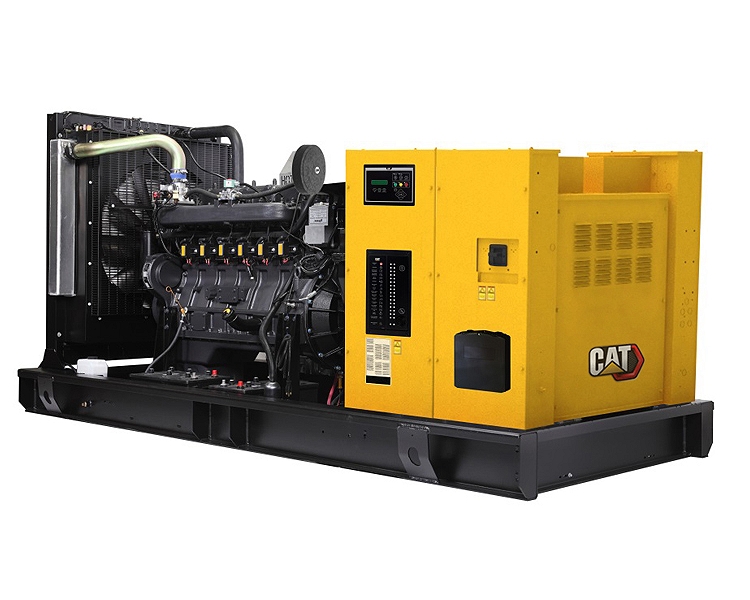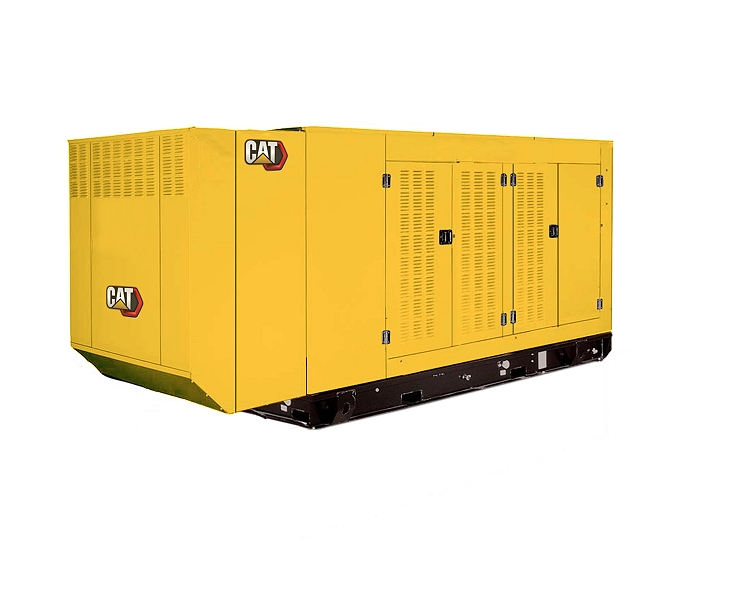 Generator Set Specifications
U.S. EPA Certified for Non-Emergency Application
Engine Specifications
Turbocharged - Aftercooled
Generator Set Dimensions
Standard Equipment:
Cooling

Closed coolant recovery system
50/50 Ethylene glycol antifreeze
Factory-installed radiator
Radiator and cooling fan complete with protective guards
Standard ambient temperatures up to 50°C (122°F)

Air Inlet

Single element air filter

Fuel

Primary and secondary fuel shut-off
Fuel pressure test po
Low fuel pressure switch
Dual lock off valves
NPT connection
Natural Gas or LP Vapor

Exhaust

Exhaust outlet with 3" pipe

Generator

Full load capacity alternator
Class H insulation material
Permanent magnet excitation
Permanent magnet excitation
Integrated Voltage Regulator
Class H insulation material
IP23 Protection
Matched to the performance and output characteristics of Cat engines
Full load capacity alternator

Controls

EMCP 4.2 Series generator set controller

Mounting

Vibration isolaton (puck type)
Rubber vibration isolators

Electric Starting And/or Prelube

Engine electrical system
Battery cables
Solenoid activated starter motor
Solenoid activated starter motor

Electric Power - Package Serial Number Prefix

Battery charging alternator

Governor

Electronic governor (non adjustable)

Control Panel

EMCP 4.2 Series generator set controller

Starting/charging

12 volt starting motor
Batteries with rack and cables
Optional Equipment:
Starting/charging

Charging alternator
Battery charger – UL Listed 10 amp
Battery heater
Jacket water heater

General

UL 2200 package
CSA Certification
Suitable for Use as Service Equipment (SUSE)
Automatic transfer switches (ATS)
Enclosures: sound attenuated, weather protective

Generator

Anti-condensation heater
Thermal magnetic or electronic trip MCCBs
Shunt trip and auxiliary contact breaker
Excitation: [ ] Permanent Magnet Excited (PM)
Oversize and premium generators
Anti-condensation heater
Contact Us
Get A Quote
Thank you for your interest in Mustang Cat. We are here to help you in any way that we can. If you have a question, need equipment advice or just need additional information, we want to hear from you. You can email, phone or fill out the form below and we will be happy to connect with you.