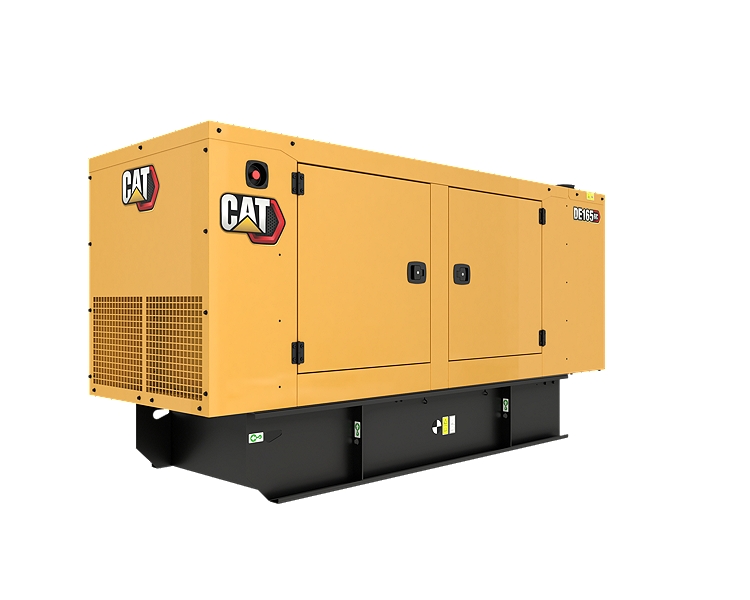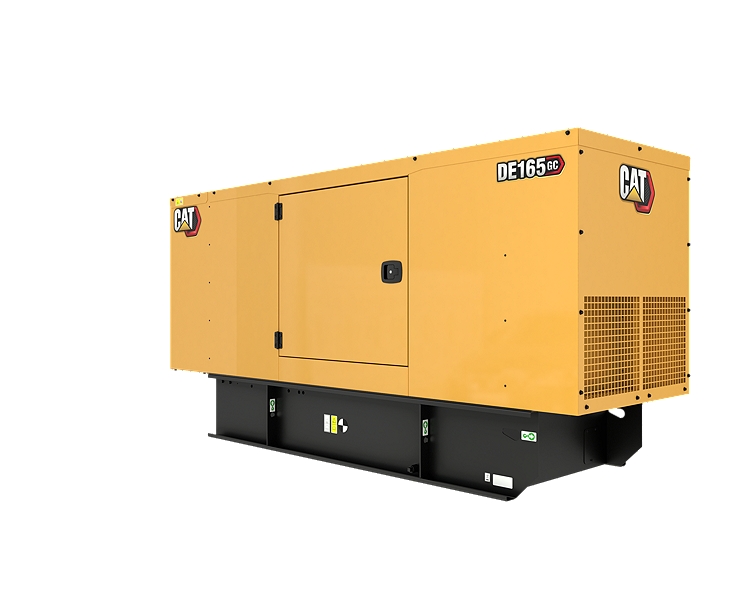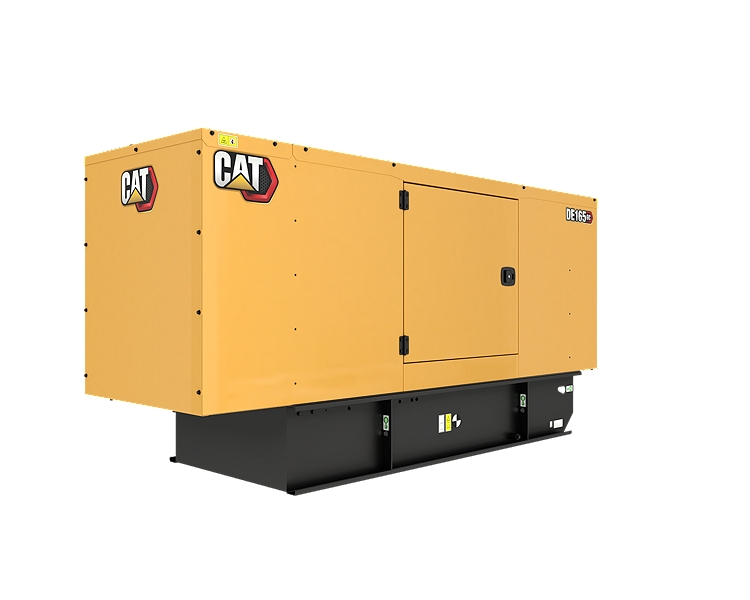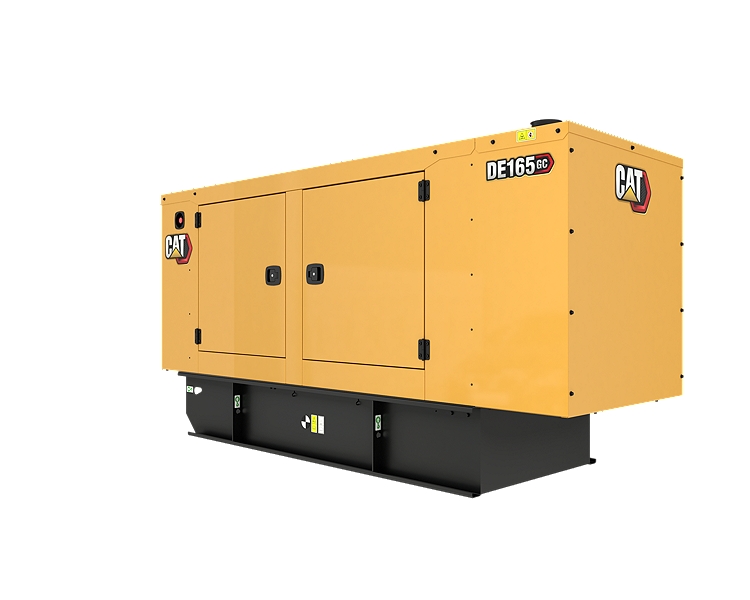 DE165 GC Generator Set (50 Hz)
Caterpillar is leading the power generation marketplace with Power Solutions engineered to deliver unmatched flexibility, expandability, reliability, and cost-effectiveness.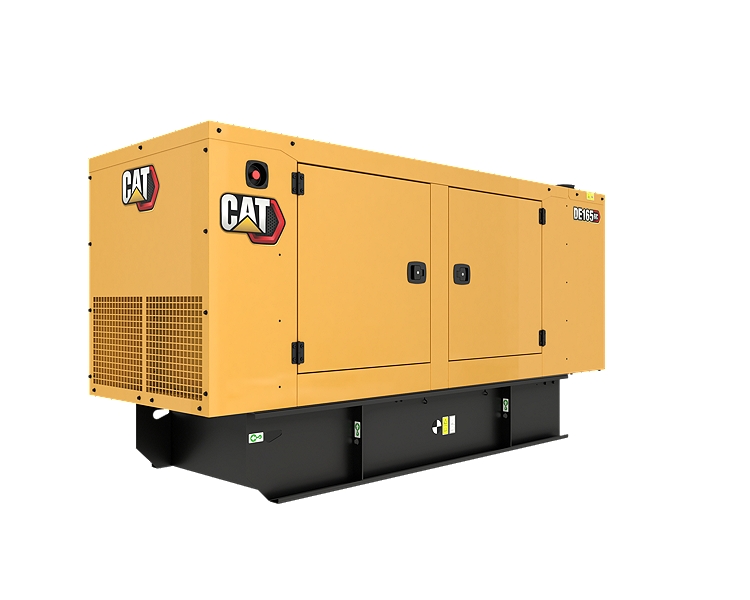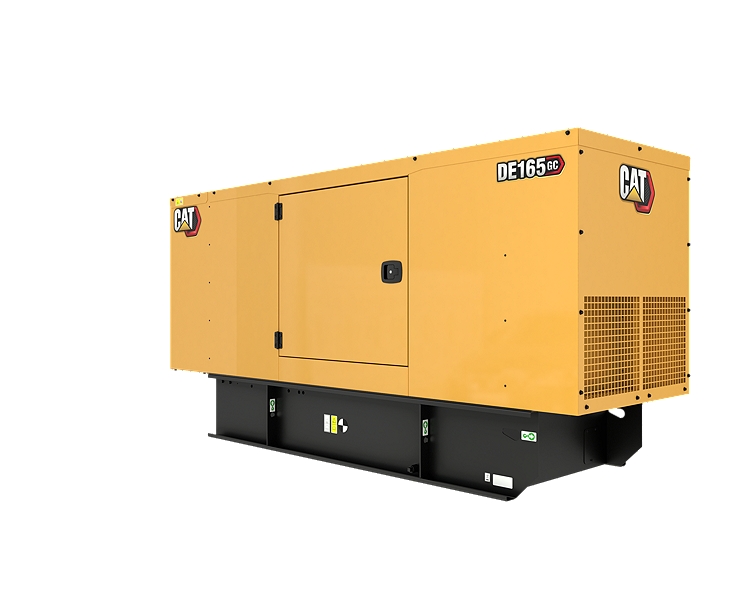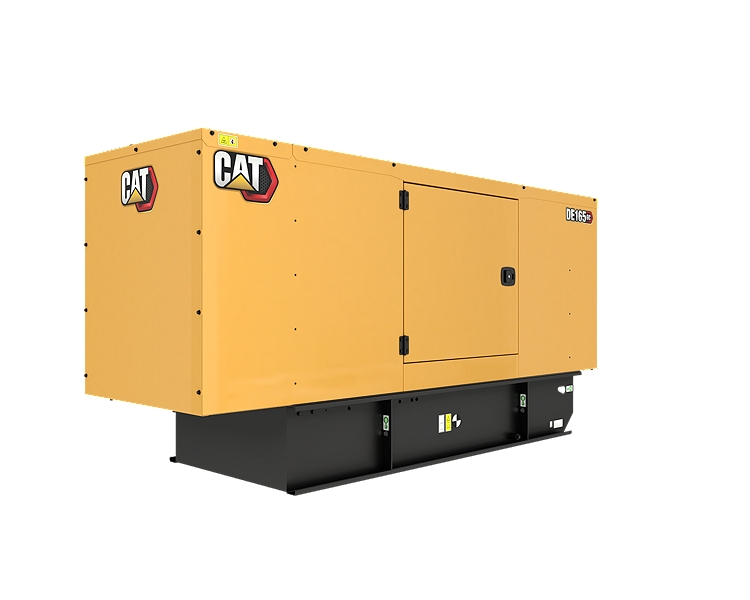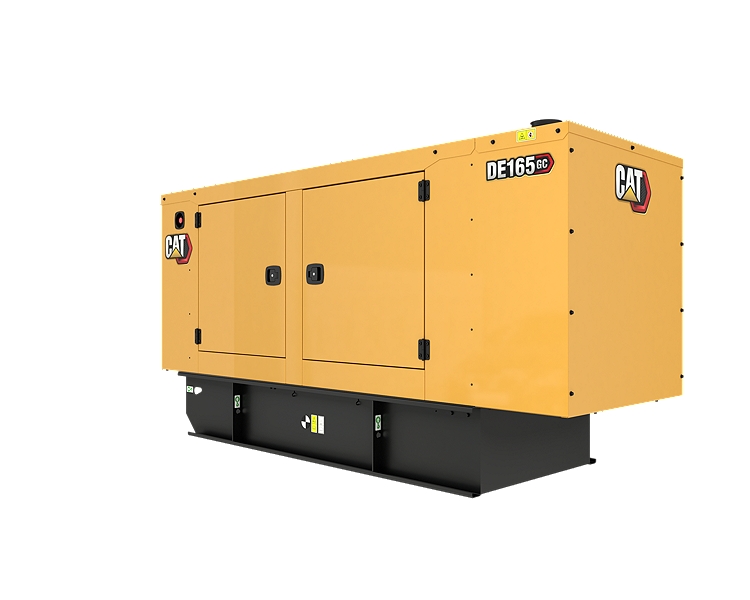 Generator Set Specifications
Engine Specifications
Turbocharged Air To Air Charge Cooled
Generator Set Dimensions
Dry Weight - Genset (maximum)
1834lb
Standard Equipment:
Engine

C7.1, Inline 6 cylinder, 4 stroke diesel

Control Panels

Alternator

A Frame standard alternator

Fuel Storage

Single wall 8 hour fuel tank

Governor

Enclosure

Air, Cooling & Exhaust

General

Engine and alternator pre-paint, Caterpillar yellow
Optional Equipment:
Auxiliary Supply Voltage

Certification

Certificate of Conformance
Australia, CIS, Gulf Certification

Fuel Storage

Dual wall 8 hour fuel tank
High fuel level alarm
Single wall tank with containment
Low fuel level shutdown
Low fuel level alarm

Alternator Requirements

Genset Control

Volt free contacts for common alarm
Volt free contacts for genset running
Battery charger
Panel mounted audible alarm
Earth leakage
USB to RS485 Communications device
Earth fault
Emergency stop with key
Coolant heater
Battery
Standby Pack (Smart Jacket water heater, Battery charger)
Low coolant level shutdown

Circuit Breaker

4 Pole Circuit breaker 200A
3 Pole Circuit breaker 630A
4 Pole Circuit breaker 250A
3 Pole Circuit breaker 200A
3 Pole Circuit breaker 250A
4 Pole Circuit breaker 630A
4 Pole Circuit breaker 400A
Circuit breaker padlock
Neutral earth link
Overload via alarm switch on breaker
3 Pole Circuit breaker 400A

Testing & Packaging

PGS Test report @ 1.0 power factor
PGS Test report @ 0.8PF
Contact Us
Get A Quote
Thank you for your interest in Mustang Cat. We are here to help you in any way that we can. If you have a question, need equipment advice or just need additional information, we want to hear from you. You can email, phone or fill out the form below and we will be happy to connect with you.