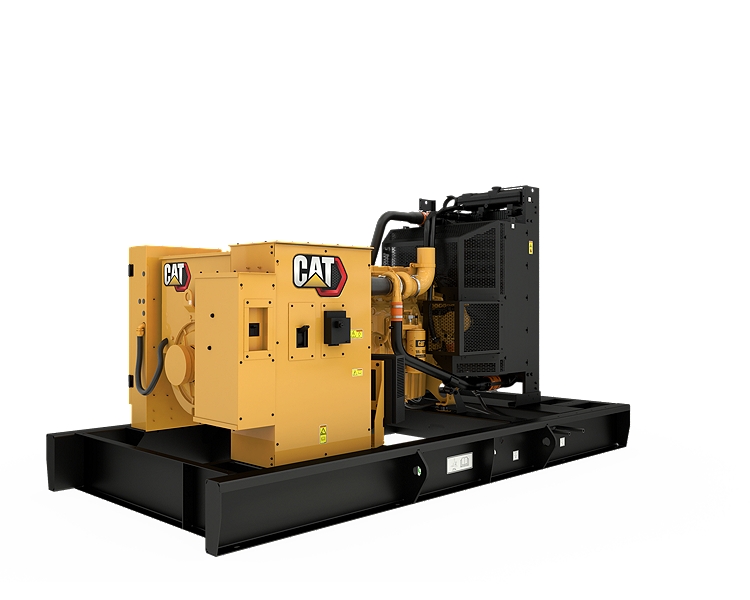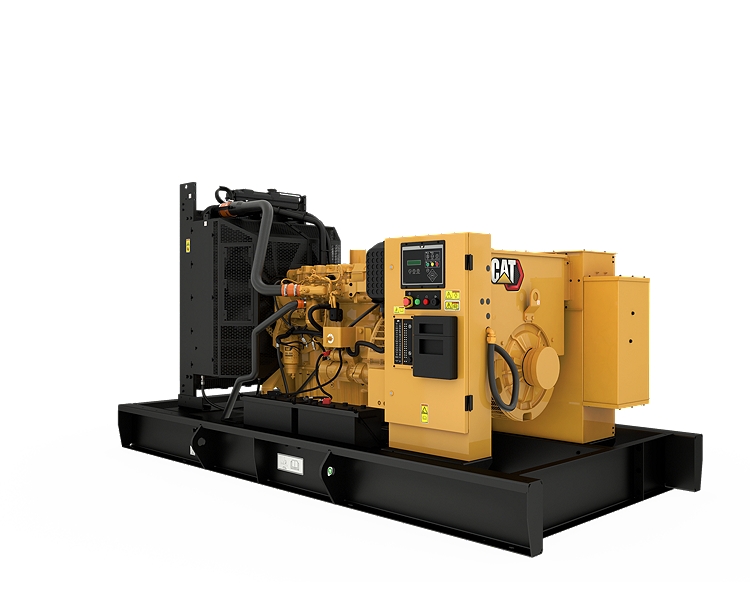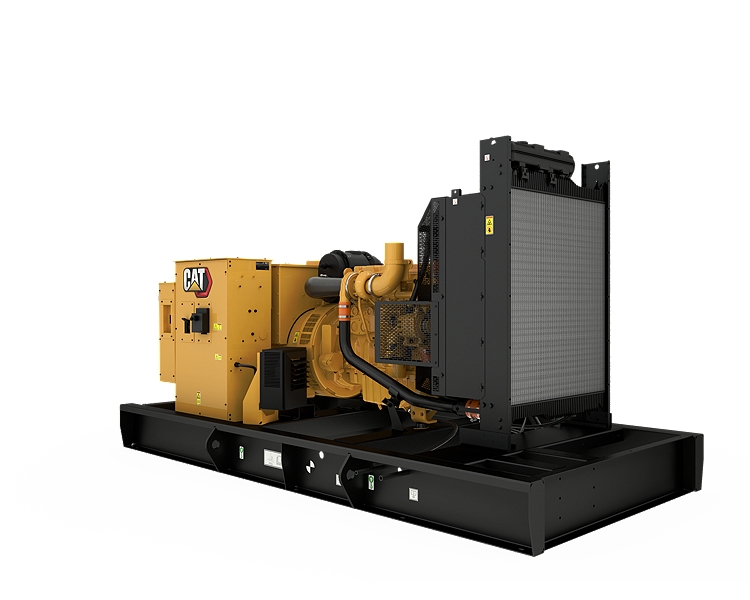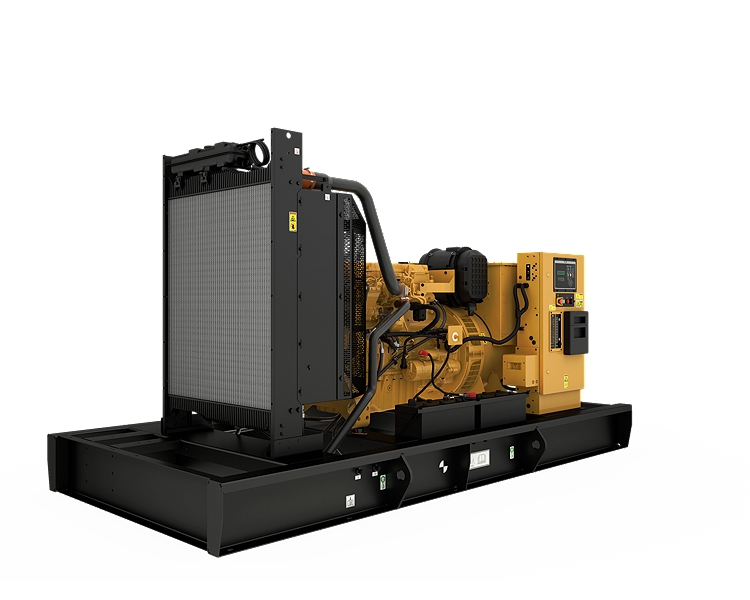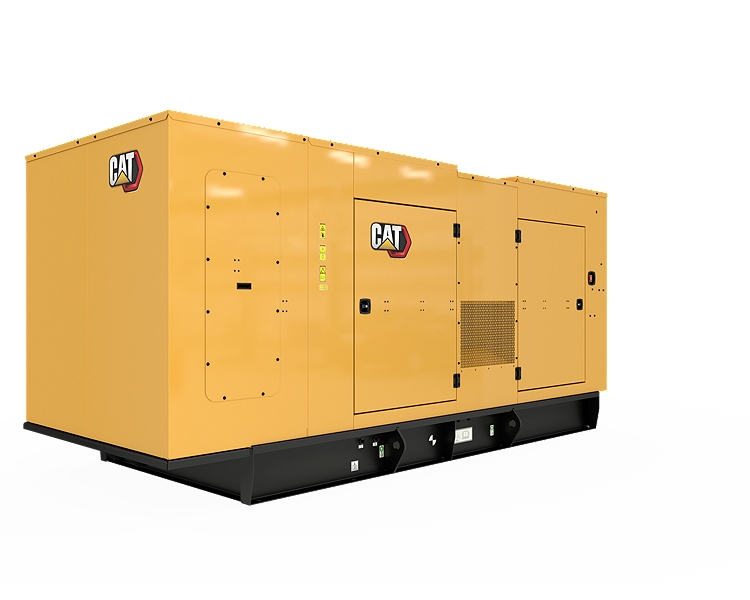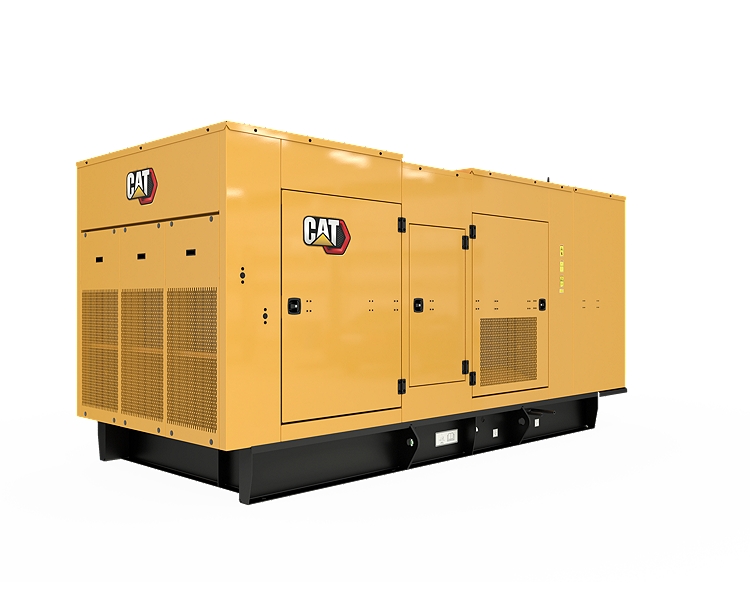 C9 Generator Set
Caterpillar is leading the power generation marketplace with Power Solutions engineered to deliver unmatched flexibility, expandability, reliability, and cost-effectiveness.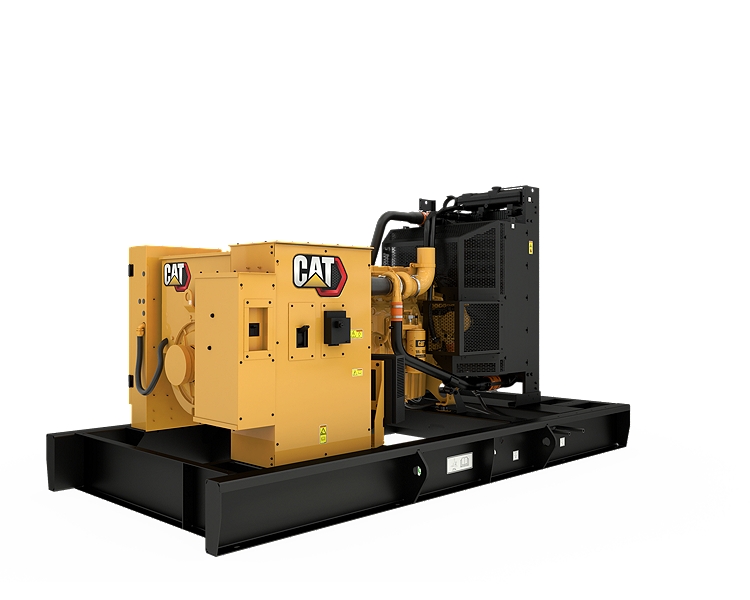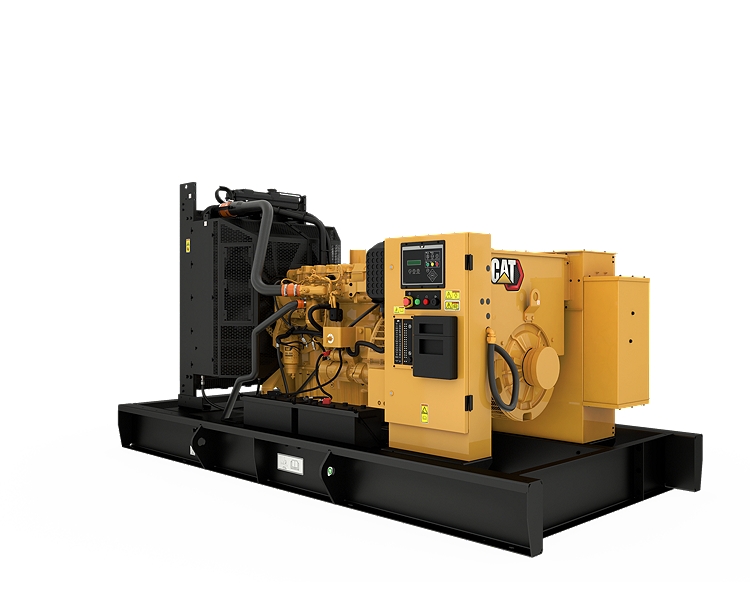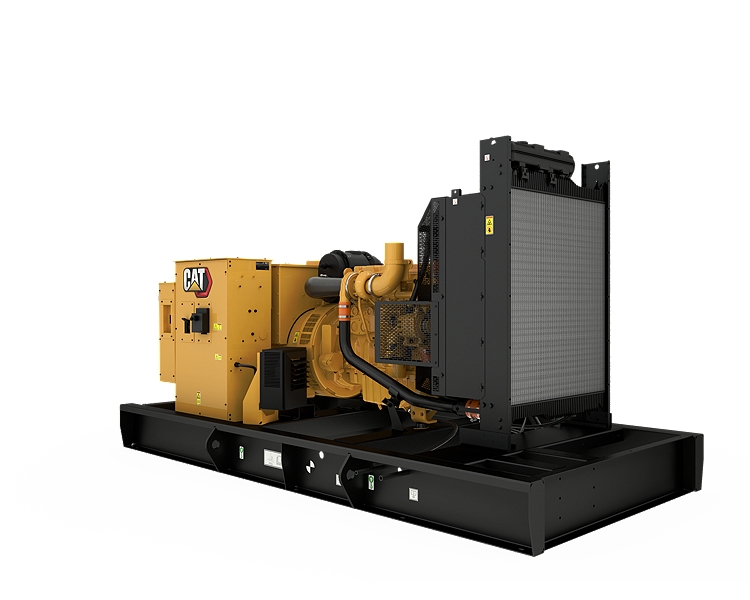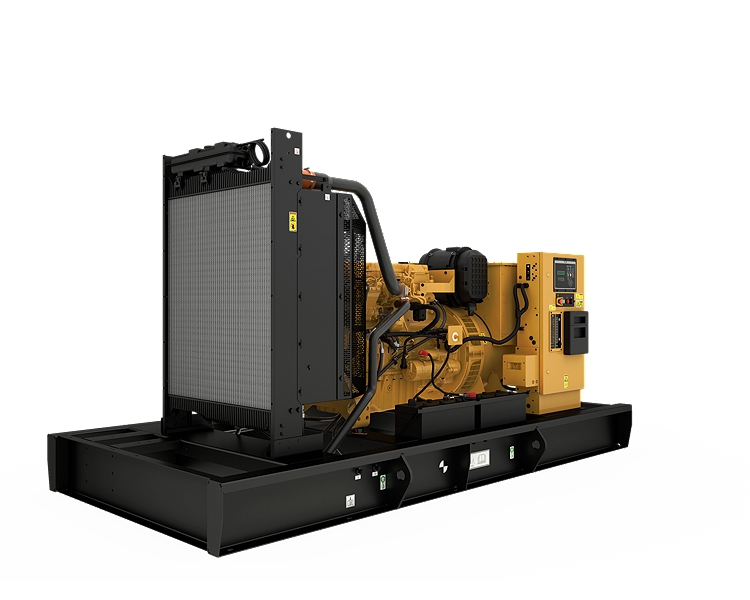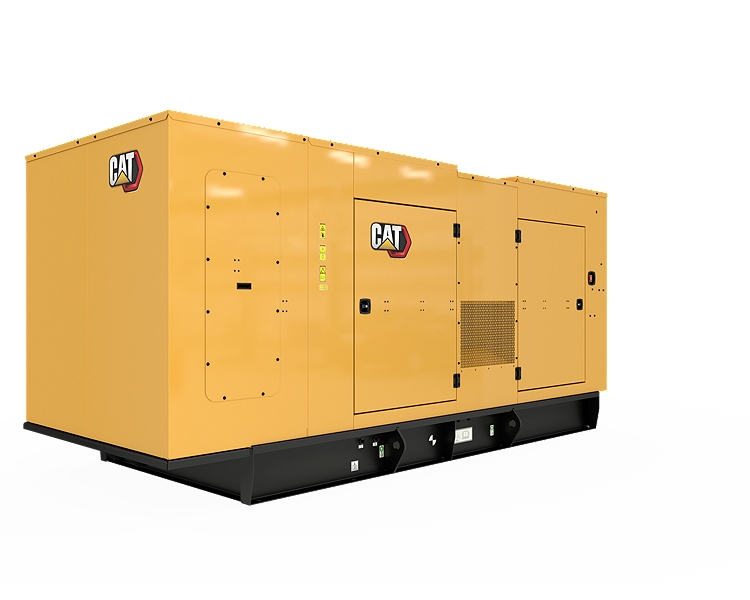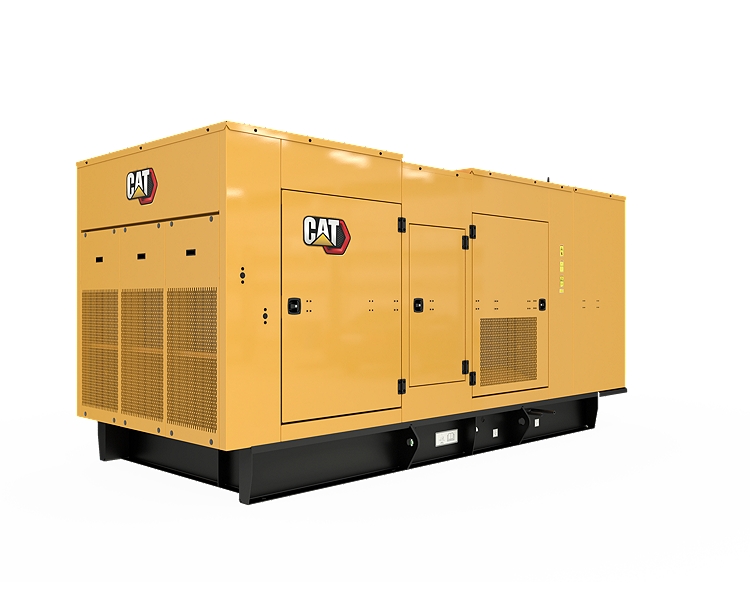 Generator Set Specifications
Engine Specifications
C9 ATAAC, I-6, 4-Stroke Water-Cooled Diesel
Hydraulic electronic unit injection
Generator Set Dimensions
Standard Equipment:
Air Inlet System

Turbocharger
Air cleaner, light duty with disposable paper filter
Aftercooler core

Exhaust System

Exhaust manifold - dry
Stainless steel exhaust flex, gaskets, rain cap & SAE exhaust flange for customer use - shipped loose

Control Panels

Cooling System

Caterpillar extended life coolant
Fan drive, battery charging alternator drive
Coolant drain line with valve
Radiator and cooling fan with guard

Fuel System

Standard open set fuel tank/base supplied
Fuel cooler
Primary fuel filter w/integral water separator and secondary filter
Base, formed steel with single wall integral 8-hour fuel tank
Fuel priming pump

Generators And Generator Attachments

Mandatory option circuit breaker, IEC, 3 pole mounted in power centre
IP23 Protection
12 Leads
Segregated low voltage (AC/DC) wiring panel
Insulation Class H and temperature rise
Power centre, IP22
Brushless, self-excited 2/3 pitch, random wound
Voltage regulator (single phase sensing)

Governing System

Cat electronic governor (ADEM A4)

Mounting System

Captive linear vibration isolators between base and engine-generator
Includes lifting provisions and termination points for coolant and lube oil drain lines

Starting / Charging System

24V battery with rack and cables

General

Engine and alternator re-paint, Caterpillar yellow

Lube System

Oil cooler
Oil drain valves
Fumes disposal, piped to front of radiator
Lubricating oil
Oil filter and dipstick
Oil drain lines with valve; piped to edge of base
Optional Equipment:
Certifications

European Certificate for Conformance
Global Certification for CIS

Air Inlet System

Single element air cleaner

Circuit Breakers

4 Pole (IEC-100% rated) Circuit breaker upgrades: 400, 630, 800 and 100 amps

Control Panels

Control panel protective devices: Earth fault relay ; Earth leakage ground fault ; overload shutdown via breaker ; Low fuel level shutdown ; Low fuel level alarm ; Fuel level sensor
Control panel Options: GCCP 1.4 ; Volt free contacts ; Local alarm horn ; Oil temperature displays

Cooling System

Radiator duct flange
Low coolant temperature alarm

Enclosures

High ambient sound attenuated enclosure
Sound attenuated enclosure

Exhaust System

5 - 6 inch flange adaptor
6 inch flange
Mufflers - End in/end out; 10 dBA or 25 dBA attenuation
5 and 6 inch elbow kits

Fuel System

Integral dual wall fuel tank base

Generators And Attachments

Permanent magnet excitation (PMG) generator
Oversize, AREP, CIP generators

Mounting System

Starting / Charging System

Jacket water heater
5 Amp single Battery charger
Battery disconnet switch
Contact Us
Get A Quote
Thank you for your interest in Mustang Cat. We are here to help you in any way that we can. If you have a question, need equipment advice or just need additional information, we want to hear from you. You can email, phone or fill out the form below and we will be happy to connect with you.