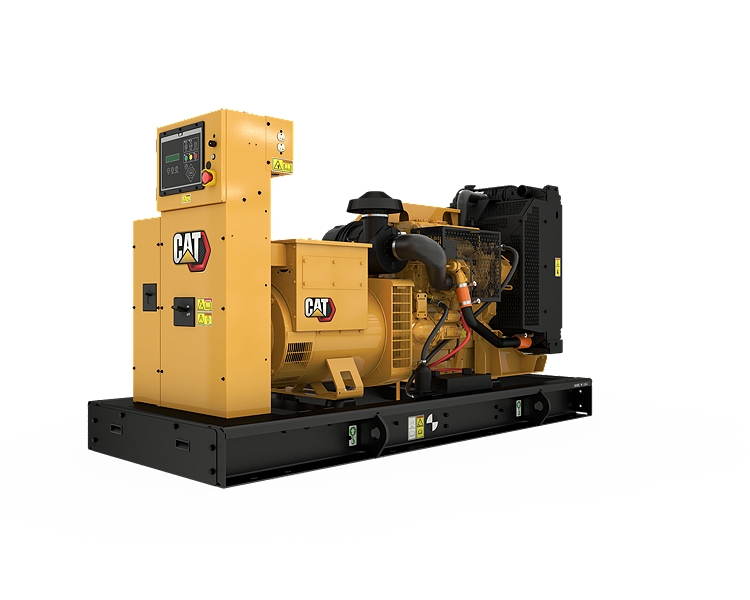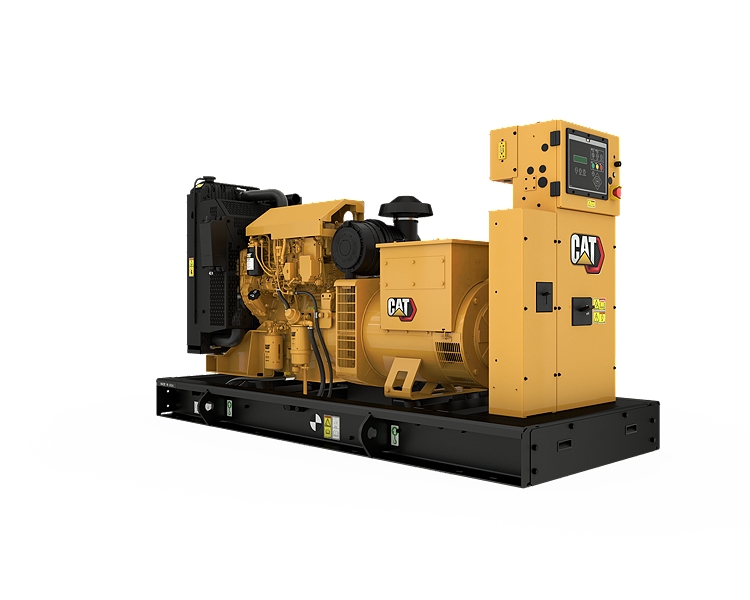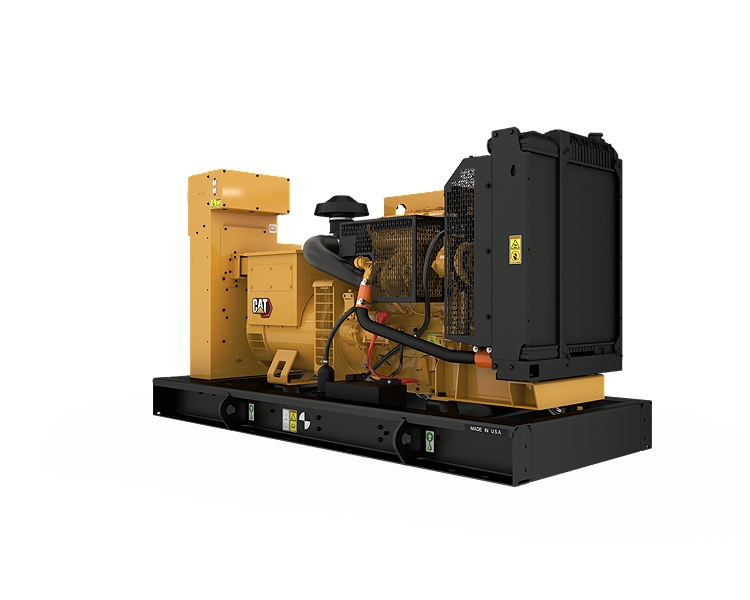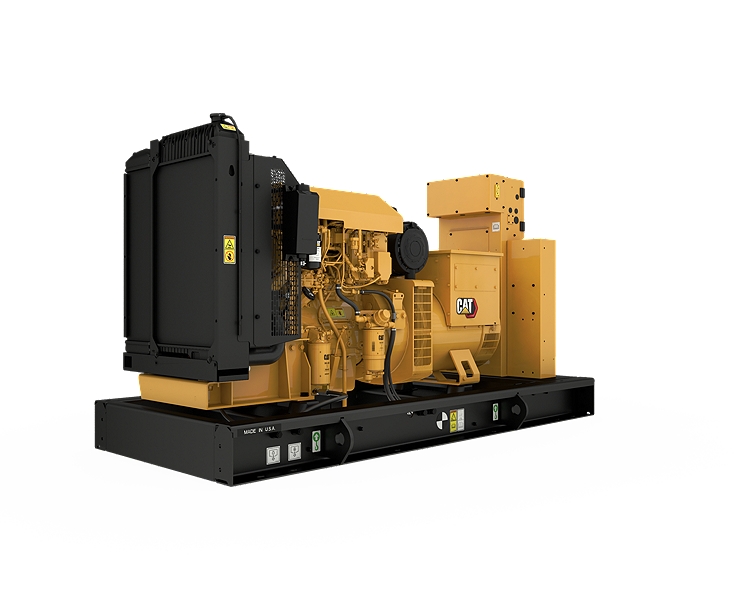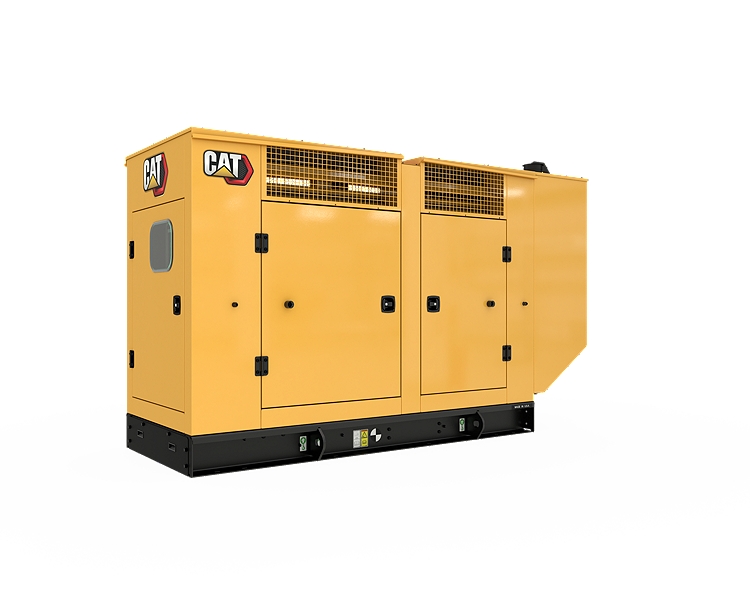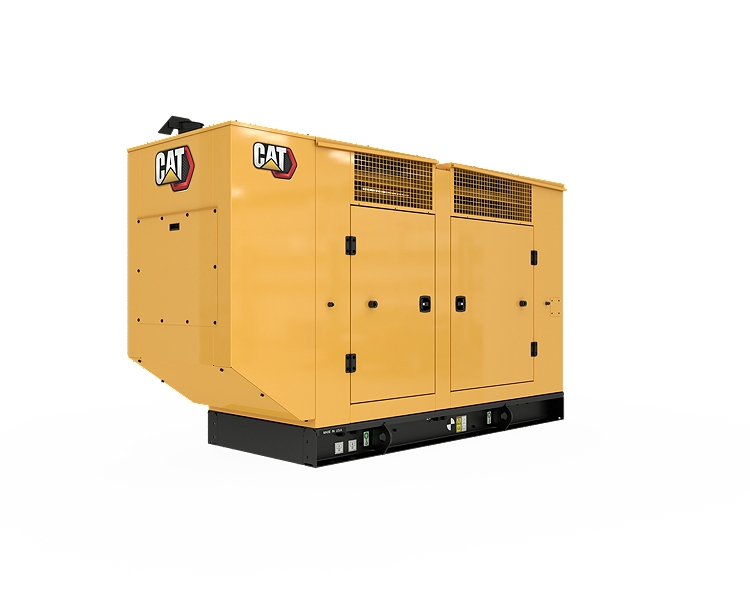 C4.4 Generator Set
Caterpillar is leading the power generation marketplace with Power Solutions engineered to deliver unmatched flexibility, expandability, reliability, and cost-effectiveness.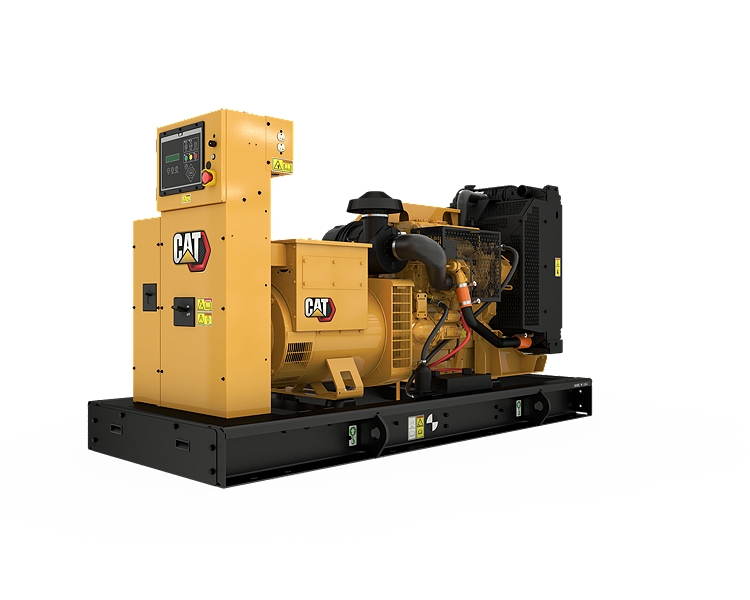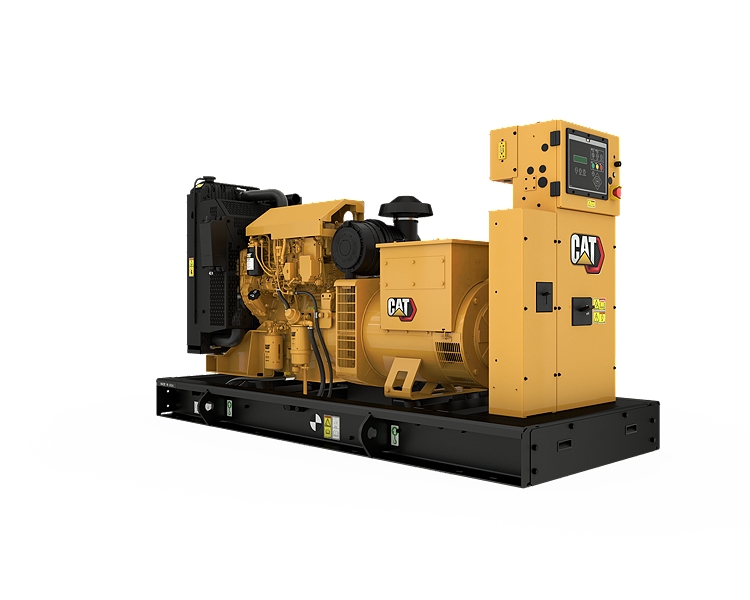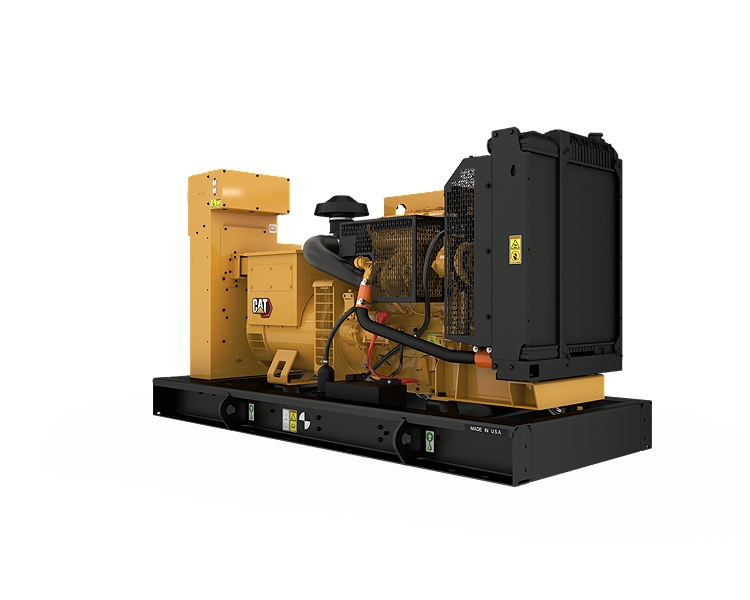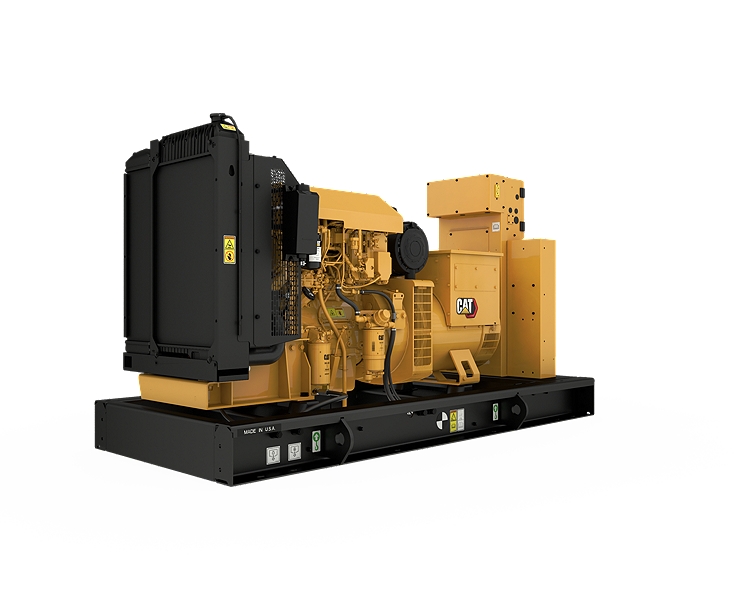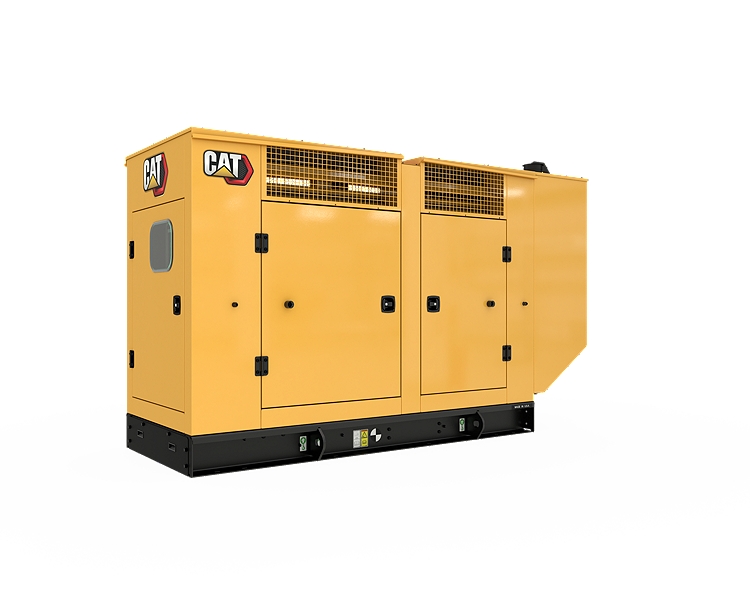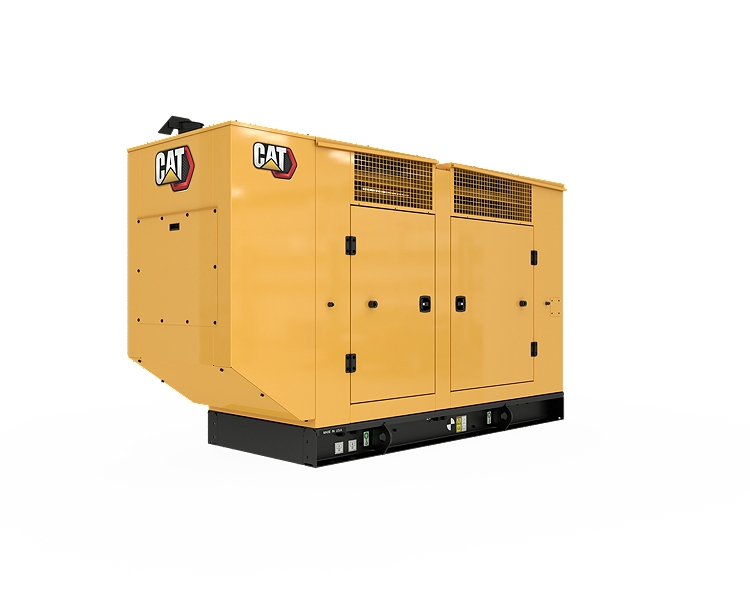 Generator Set Specifications
Engine Specifications
16.2:1, 17.25:1, 18.2:1 or 18.3:1
Direct Injection or Common Rail
Generator Set Dimensions
Standard Equipment:
Air Inlet System

Air cleaner; light duty with disposable element

Cooling System

Radiator and cooling fan with guards
Coolant drain line with valve
Fan drive, battery charging alternator drive
Caterpillar extended life coolant

Control Panel

Exhaust System

Stub pipe, gaskets, raincap and SAE exhaust flange for customer use - shipped loose

Fuel System

Standard open set fuel tank/base supplied base, formed steel with single wall integral 8-hour fuel tank

Generator

Voltage regulator (single phase sensing)
12 Leads
IP23 Protection
Circuit breaker, IEC, 3 pole, mounted in tower panel
Segregated low voltage (AC/DC) wiring panel
Tower panel, IP22, bottom cable entry

Governing System

Mechanical and electrical governing system - model dependent

Lube System

Oil drain line with valve
Lubricating oil

Mounting System

Termination points for coolant and lube oil drain lines
Includes lifting provision and drag points
Captive linear vibration isolators between base and engine-generator

Starting/charging System

24V battery with rack and cables
Batteries

General

Engine and alternator pre-paint, Caterpillar yellow
Optional Equipment:
Alternator System

Permanent magnet excitation (PMG)
R Frame auxilliary winding
Anti-condensation heater
R Frame auxilliary winding
Quadrature droop kit
LC Frame alternator with coastal insulation protection
3 phase sensing

Circuit Breakers

Circuit breaker upgrades - 4 Pole circuit reaker to 250A, 400A and 630 A

Cooling System

Low coolant level shutdown
Coolant heater
Low coolant temperature alarm

Control Panel Options

GCCP 1.3
Control panel heater
Earth leakage (2 wire only)
Panel mounted audible alarm
Volt free contacts
Emergency stop with key
Battery charger
Overload shutdown via breaker
Speed adjust potentiometer
Voltage adjust potentiometer

Enclosures

Sound attenuated Level 2 enclosure
Sound attenuated Level 1 (galv)
Rental pack - CAE rental option only

European Certifications

Upgrade to STD set for CE

Fuel System

Skidbase for CALG enclosure sets
Low fuel level alarm
Open set narrow tankbase
Low fuel level shutdown
Compact skidbase for open set
High fuel level alarm
Bunded fuel tank

Global Certifications

Mounting Options

Electronic governor
Industrial silencer
External single point lift - enclosure
Battery removal
Silencer installation kit

Special Packing/inspectons For Shipment

PGS Test report @ 0.8 power factor
PGS Test report @ 1.0 power factor

General - Accessories / Miscellaneous

Packing case - compact set
Packing case - canopied set
Stone guards/rad trans flange
Contact Us
Get A Quote
Thank you for your interest in Mustang Cat. We are here to help you in any way that we can. If you have a question, need equipment advice or just need additional information, we want to hear from you. You can email, phone or fill out the form below and we will be happy to connect with you.