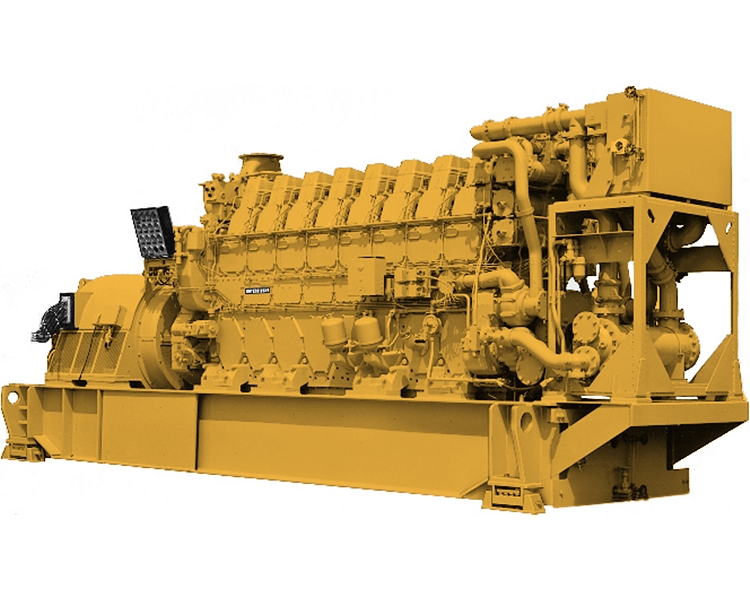 3608 Generator Set (Medium Speed)
Caterpillar is leading the power generation marketplace with Power Solutions engineered to deliver unmatched flexibility, expandability,reliability, and cost-effectiveness.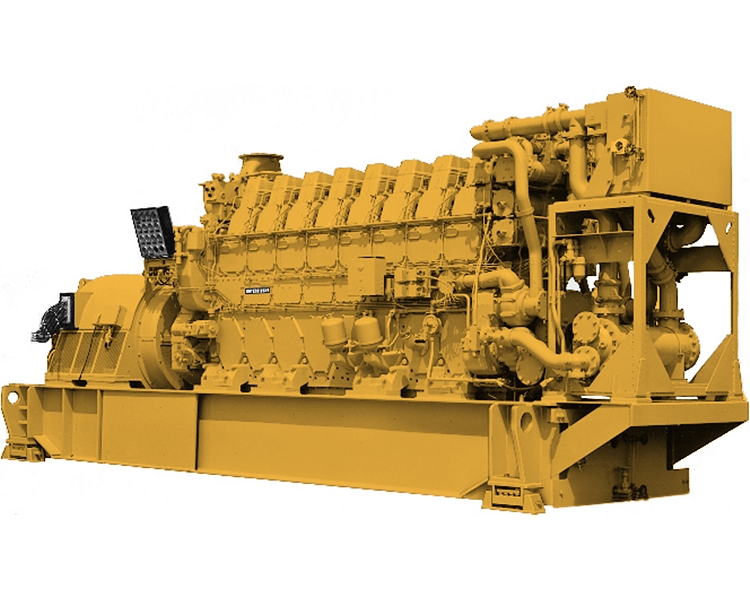 Generator Set Specifications
Standby, Prime, Continuous
Engine Specifications
3608 I-8,4-Stroke Water-Cooled Diesel
Generator Set Monitoring System (GMS)
Generator Set Dimensions
Dry Weight - Genset (maximum)
91050lb
Standard Equipment:
Air Inlet System

Breather, crankcase, top-mounted
Aftercooler, fresh water, corrosion resistant coated (air side)
Turbocharger, watercooled (750 rpm and HFO), engine oil lubricated
Air inlet shutoff

Cooling System

Water temperature regulator
Jacket water thermostats
Engine coolant water drains

Exhaust System

457 mm (18 in) Cat bolt pattern
Includes adapter, flexible exhaust fitting
Dry, gas tight, exhaust manifold

Fuel System

Generator System

Custom generator per generator data sheet completed by dealer

Governor System

Lube System

Service side engine mounted on cylinder block inspection covers
Centrifugal oil filters with single shutoff
Crankcase explosion relief valves
Wet oil sump. Includes engine-driven main lubrication and oil pumps, oil lines and oil pan
Oil filler and dipstick
Oil pressure regulating valve

Mounting System

Engine and generator mounting
Damper, torsional vibration

Starting / Charging System

Line group for single point custom connection
Air silencer
One motor, engine mounted at rear, on left side
Vane type air starter

General:

Paint, Caterpillar yellow
Gear driven pumps: Fuel/oil/jacket water/Aftercooler/Oil cooler water
Optional Equipment:
Air Inlet System

Air cleaner louver assembly
Air inlet adapter
Heavy duty air cleaner
Vertical support bracket
Soot filter
Boost control valve

Cooling System

Expansion tank
Auxiliary water pump
Heating aids
Cooling system aids

Exhaust System

Flexible exhaust fittings
Weld flange and related hardware

Fuel System

Duplex primary fuel strainer
Fuel priming pump
Fuel system connections

Generator System

Winding temperature detectors
Anti-condensation space heaters
Busbar connections
3 Phase, six Leads, WYE
Class F insulation

Governor System

Digital programmers
2301 A load share
723 Plus
EGB actuator
Electronic/actuators
Battery backup/power supply

Lube System

Oil pan drain valve
Lube ANSI adapter (Emergency connection)

Mounting System

Spring type vibration isolators
Non-vertically restrained
Vertically restrained
Isolator

Starting / Charging System

Pressure reducing valve
Compressed air flex hose

General:
Contact Us
Get A Quote
Thank you for your interest in Mustang Cat. We are here to help you in any way that we can. If you have a question, need equipment advice or just need additional information, we want to hear from you. You can email, phone or fill out the form below and we will be happy to connect with you.