Cat 304E2® CR vs. Kubota KX040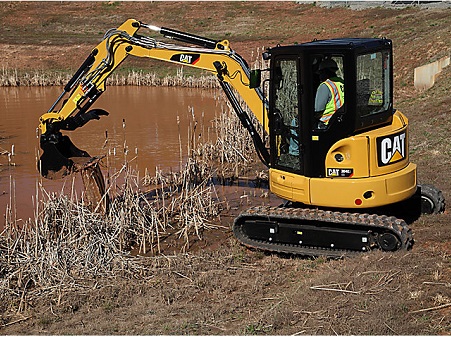 If you're looking to buy a mini excavator, you might be looking at the Cat 304E2 CR and the Kubota KX040. As two leading equipment options for your mini excavator requirements, the Cat 304E2 CR and Kubota KX040 are worth an in-depth comparison to help determine the best machine for your needs. Explore our side-by-side evaluation of key features and decide which works best for your operations.
Compare Equipment with Our New Comparison Tool>>
Comparing Key Equipment Capabilities
When you're comparing the Cat and Kubota mini excavator models, you can look at numerous specs covering many different details of operation and performance. To make it easier for you, we've selected some of the leading performance indicators of these models so you can consider how each would handle your applications.
Performance: Cat 304 vs Kubota KX040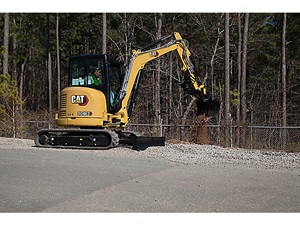 With optimized performance, you can handle the toughest project with confidence while maintaining productivity at the job site. Both of these excavators provide trusted dependability for the job and the versatility to fit various requirements.
When it comes to horsepower, the Kubota has a slight advantage, offering 40.4 in contrast to the Cat excavator's 40.2. However, the 304E2 CR has a significant edge over the Kubota in travel speed, delivering a top speed of 3.2 mph to the Kubota's maximum of 2.5 mph.
Machinery Operation of the Kubota KX040 & Cat 304 E2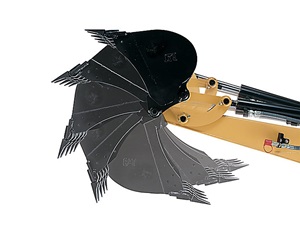 As you consider operational features, keep in mind that operability can have a sizable impact on overall efficiency. You need the right capabilities to manage your critical applications day in and day out. The Cat excavator and the Kubota offer roughly the same dig depth, at 11.25 feet for the Cat model and 11.3 feet for the Kubota.
The 304E2 CR, however, stands out for its optimized High Definition Hydraulic System, which offers flow sharing and load sensing capabilities to deliver greater efficiency and precise control over the equipment.
Operator Comfort Comparison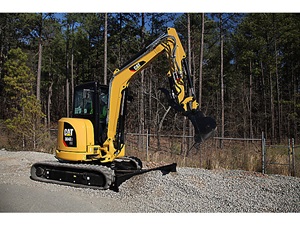 With enhanced operator comfort, you can reduce fatigue and downtime on the job. Both excavators provide excellent visibility, but the Cat also offers a rearview mirror for easier navigation. In the Kubota, you'll have to physically turn around to look behind you.
The Cat excavator also has specialized packages available to provide a roomier cab and adjustable seats. Currently, Kubota only has air-ride seats available.
Equipment Maintenance & Serviceability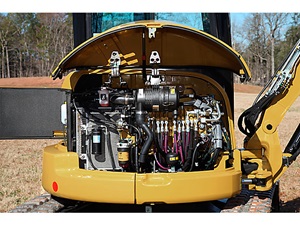 In the Kubota, you have access to most of the maintenance points in the rear, but you may need to lift the cab to address some servicing requirements. Caterpillar, meanwhile, stands out for offering easy-to-access maintenance points, all at ground level. These access areas are conveniently grouped for fast filter servicing, components, and other elements.
Explore How the Cat 304E2 CR Can Work for You
If you're looking for the right solution for your requirements, the Mustang Cat team has you covered. As the exclusive Cat dealer for Houston and other nearby communities, we provide extensive support to meet your key operational needs. Visit one of our many locations and see the power of the Cat 304E2 CR for yourself. We'll work with you to find a machine with the precise specifications you require for optimal results. Reach out to us today to learn more.
Compare Machines in our Comparison Tool >>