Cat® 289D3 vs. Bobcat T770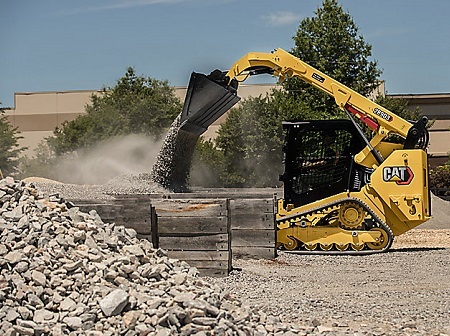 A compact track loader (CTL) is the perfect machine for performing various earthmoving tasks in confined areas where the footing and terrain are less than ideal. The high-flotation rubber tracks enable the CTL to produce less ground pressure than its skid steer loader cousin. The low center of gravity also delivers more stability when working in treacherous underfoot conditions.
If you're seeking a CTL weighing approximately 10,000 pounds, the Cat 289D3 and the Bobcat T770 are two of the top models in this class. Our side-by-side comparison of these versatile machines can help you make an informed purchasing decision. Use the Mustang Cat Comparison Tool to compare our construction machinery with that of other popular competitor brands.
Compare Equipment with Our New Comparison Tool>>
Performance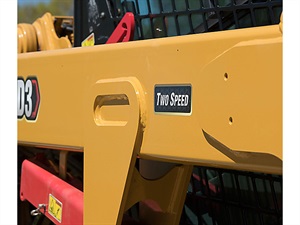 The 289D3 and the T770 are both high-performing machines equipped with advanced features that optimize productivity and efficiency. The Cat product has an advanced Electronic Torque Management system that maximizes the power to the ground and keeps the engine from stalling during the most demanding digging and material handling tasks. It also provides a partial throttle capability for a smoother operation and reduced fuel consumption.
Weight/Ground Pressure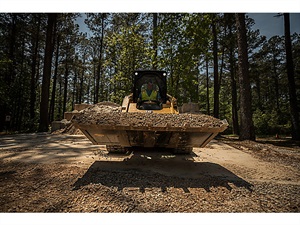 The operating weight of the 289D3 is about 173 pounds more than that of the T770. While both machines are relatively light, the Cat model's extra weight could provide a bit more stability and pushing and lifting power. The 289D3 also provides one more pound per square inch (psi) of ground pressure, which could help when working in conditions where becoming bogged down isn't an issue.
Comfort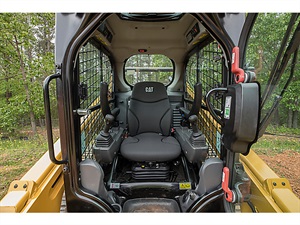 Both models offer a host of comfort features, like air conditioning and heating, to keep operators fresh and productive during a long day on the job. Caterpillar has made some recent upgrades to the 289D3 to make it even easier to access and use. With the cab space increase of 15%, operators can move more freely and feel less confined. The wider door opening makes it easier to get in and out of the machine as well.
The Cat and Bobcat products also have a joystick that makes it easier to operate the attachments and many other essential components. Caterpillar has mounted the joystick to the seat and made it adjustable, enabling users to tailor its positioning to suit their preferences.
Technology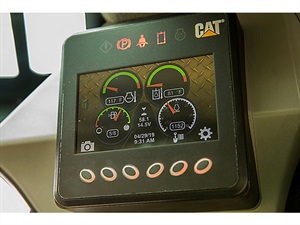 Caterpillar and Bobcat are renowned throughout the heavy equipment industry for their focus on innovation. One area where Caterpillar has made recent strides is the access to smart technology that provides next-level machine and tool compatibility. Operators can utilize this solution to automate complex work tool attachment tasks. The advanced tool recognition capabilities allow the user to tailor the control, even when using a CTL on a steep grade.
If your Southeast Texas business could benefit from a new compact track loader, Houston-based Mustang Cat carries a full line of high-performing Cat models like the 289D3. When you buy from us, you'll also get the exceptional service that's been the hallmark of our company since 1952.
Stop by a location near you for a closer look today. You can also call us at 1-800-256-1001 or contact us online to learn more.