Cat® 289D3 vs. Bobcat T76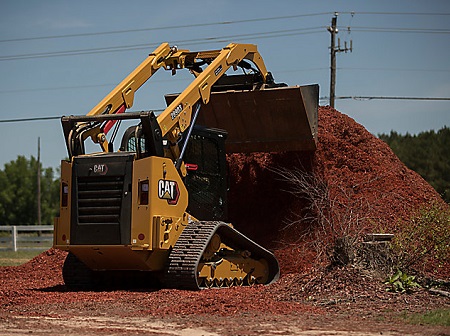 A compact track loader (CTL) is a valuable multipurpose machine that performs well on soft underfoot conditions that larger, bulkier machines can't navigate. Because of its smaller size and excellent maneuverability, you can use your compact track loader in confined areas with limited operating space. And it's hard to beat a compact track loader's versatility — it's compatible with numerous attachments like buckets, rakes, brooms, hammers, and many others.
Compare Equipment with Our New Comparison Tool>>
If you operate a business in Houston or the surrounding area, visit Mustang Cat for your one-stop source of high-quality CTLs for sale at competitive prices. We also deliver the excellent service that has made us a respected equipment supplier for 70 years.
To provide you with more helpful CTL information, we've made the following comparison between two top models, the Cat 289D3 and the Bobcat T76.
Cat 289D3 Vs Bobcat T76: Machinery Size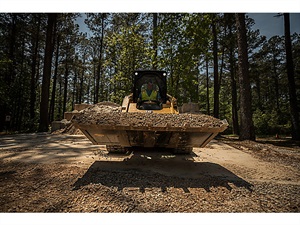 If you want a machine with a little extra bulk, the 289D3 outweighs the T76 by more than 400 pounds. You'll have more lifting power when handling heavier loads and better traction in some ground conditions. The 289D3 also creates less ground pressure (5 psi vs. 6 psi), making less of an impact when working on softer ground. In addition, the Cat machine is wider, taller, and longer than the Bobcat CTL.
Ease & Comfort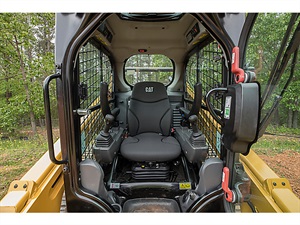 Each of these CTLs has an abundance of features that help operators stay fresh and productive during the long hours at the job site. Sealed, pressurized cabs restrict dust and debris and create a quieter work environment.
One significant Caterpillar development to enhance comfortability is redesigning the cab of the 289D3, making it 15% larger. The cab increase helps operators feel less confined and gives them more maneuverability when reaching for and working the controls. The Caterpillar engineers also widened the CTL's entry door to provide easier access.
Power Capacity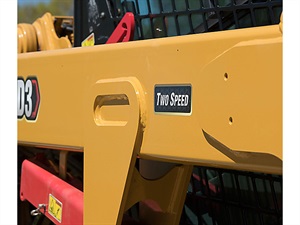 The 289D3 has a slight edge (74.3 to 74.0) regarding gross horsepower output. The extra power can come in handy when facing a challenging digging, pushing, or material handling task. The robust Cat C3.3B DIT turbo engine that propels the machine is fuel-efficient and meets today's stringent Tier IV emissions guidelines.
Contact Mustang Cat to Learn More About the Cat 289D3
If you're in Southeast Texas, stop by the Mustang Cat location near you today for a closer look at the revolutionary Cat 289D3 compact track loader. You can also call us at 1-800-256-1001 or contact us online for additional product and pricing information.
Visit Our Comparison Tool>>