Cat® 259D3 vs. Kubota SVL65-2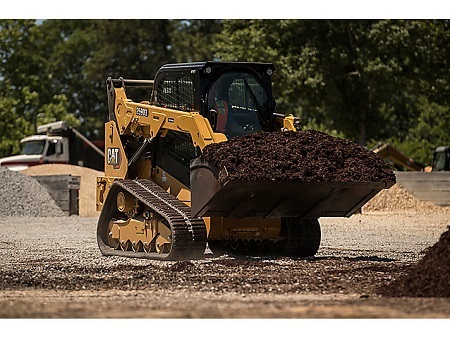 Are you looking to add a compact track loader (CTL) to your equipment fleet? These compact, versatile machines look and function much like a skid steer loader, but there is one significant difference. The CTL possesses high-flotation rubber tracks, enabling it to maneuver flawlessly on softer, more sensitive terrain.
Your search for the right CTL for your business will likely yield two of the more popular and productive models: the Cat® 259D3 and the Kubota SVL65-2. Use the following side-by-side comparison to help you evaluate their similarities and differences.
Compare Equipment with Our New Comparison Tool>>
Power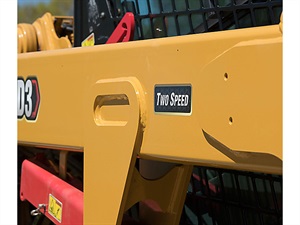 Power might not be the primary consideration when buying your compact earthmoving machine from Mustang Cat. But even a slight difference in horsepower (hp) can affect a CTL's performance and productivity.
The SVL65-2 features a Kubota V3307-CR-TE4 that generates 69 hp. The 259D3 has a few more horses at its disposal. Caterpillar equips the CTL with a robust Cat C3.3B DIT turbo engine that delivers an impressive output of 74 hp. The extra boost also enables it to cover ground a bit faster, which is important if the machine must travel around your job sites frequently. The 259D3 can achieve a speed of nine miles per hour compared to seven miles per hour for the Kubota model.
Ease of Use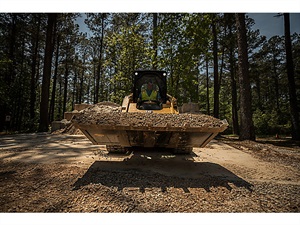 Maneuverability is a defining characteristic of a smaller earthmoving machine like a CTL. Both the Kubota SVL65-2 and the Cat 259D3 provide excellent handling on challenging terrain. Both models also offer a self-leveling function as a standard feature, which gives you more control over the load when lifting or lowering.
The Cat product takes it a step further with its Intelligent Leveling System (ILEV) that contains no hydraulic valves, connectors or lines. It includes a productivity-boosting return-to-dig feature and a positioner that automatically returns a work tool to its current angle.
Efficiency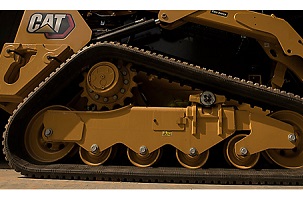 The SVL65-2 and the 259D3 are highly efficient earthmoving machines. They're both equipped with a standard-flow hydraulics package that drives the attachments like blades, brooms, rakes and stump grinders. At a flow rate of 20/30 gallons per minute, the Cat product offers a bit more power than the Kubota's 17.4/27 gallons per minute. This additional capacity can be beneficial when operating attachments with higher power requirements.
Safety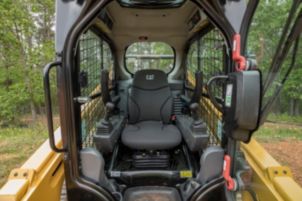 Users of any type of heavy equipment spend long days in challenging work environments. The 259D3 and the SVL65-2 have multiple built-in safety features that contribute to fewer workplace accidents and give business owners and project managers more peace of mind. Both models enable 360-degree visibility so that operators can see everything that's surrounding them at a busy job site. The Cat model includes a rearview mirror, allowing users to see behind them without turning their heads.
If you're in Southeast Texas, Houston-based Mustang Cat is your headquarters for a high-performing Cat 259D3 compact track loader that will add versatility and value to your earthmoving locations. Drop by the Mustang Cat store near you for a closer look. You can also call us at 1-800-256-1001 or contact a Mustang Cat representative online for product and pricing information.
Compare Machines in our Comparison Tool >>