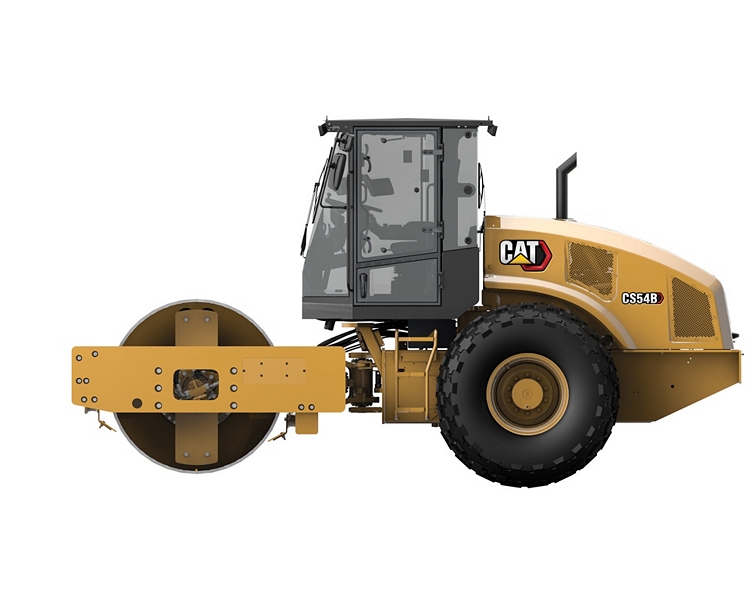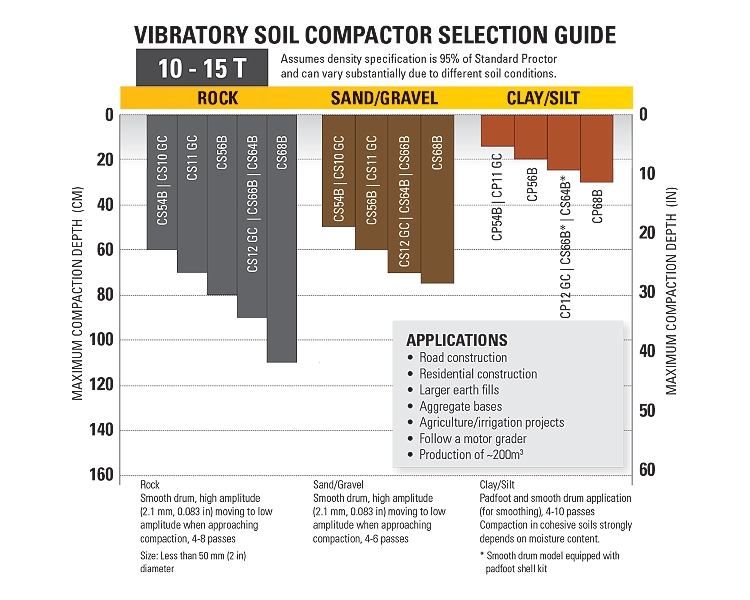 CS54B Vibratory Soil Compactor
The CS54B provides exceptional performance for granular soil compaction applications.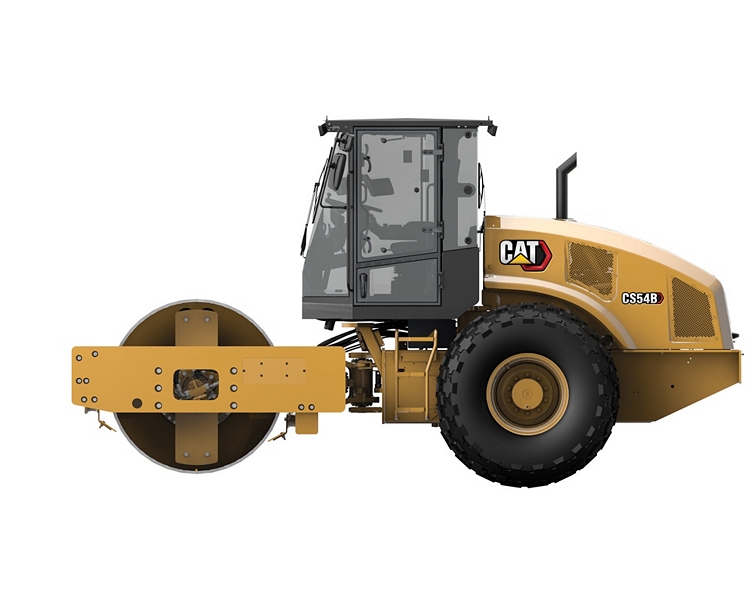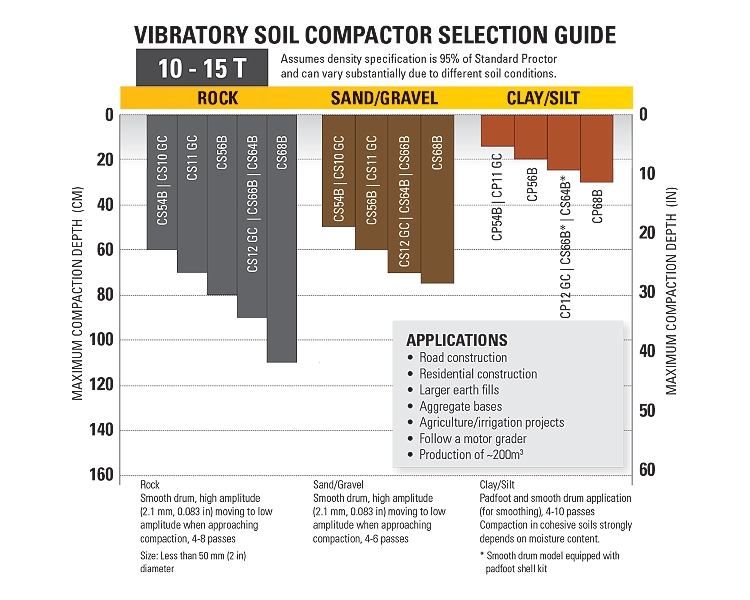 Weights
Operating Weight - With Cab
23265lb
Weight - Drum with ROPS/FOPS
12754lb
Operating Specifications
Static Linear Load - With Cab
154.3lb/in
Turning Radius - Inside Drum Edge
12.08ft
Static Linear Load - With ROPS/FOPS
151.8lb/in
Engine
Dimensions
Height - With ROPS/FOPS or Cab
10.25ft
Vibratory System
Centrifugal Force - Minimum
29900lb
Variable Frequency Option Range
23.3 - 30.5 Hz (1400-1830 vpm)
Centrifugal Force - Maximum
52600lb
Vibratory Frequency - Standard
30.5 Hz (1830 vpm)
Tires
Service Refill Capacities
Standard Equipment:
Optional Equipment:
Contact Us
Get A Quote
Thank you for your interest in Mustang Cat. We are here to help you in any way that we can. If you have a question, need equipment advice or just need additional information, we want to hear from you. You can email, phone or fill out the form below and we will be happy to connect with you.