SAVE BIG ON CAT FILTERS & BATTERIES
Now is your chance to take advantage of great savings on genuine Cat Filters and Batteries. Contact your Mustang Cat parts and service rep or give us a call (800) 256-1001. Now through December 31, 2023, take advantage of up to 25% off.
*Promotion subject to change without notice. Offer expires 12/31/23. Part number varies by model.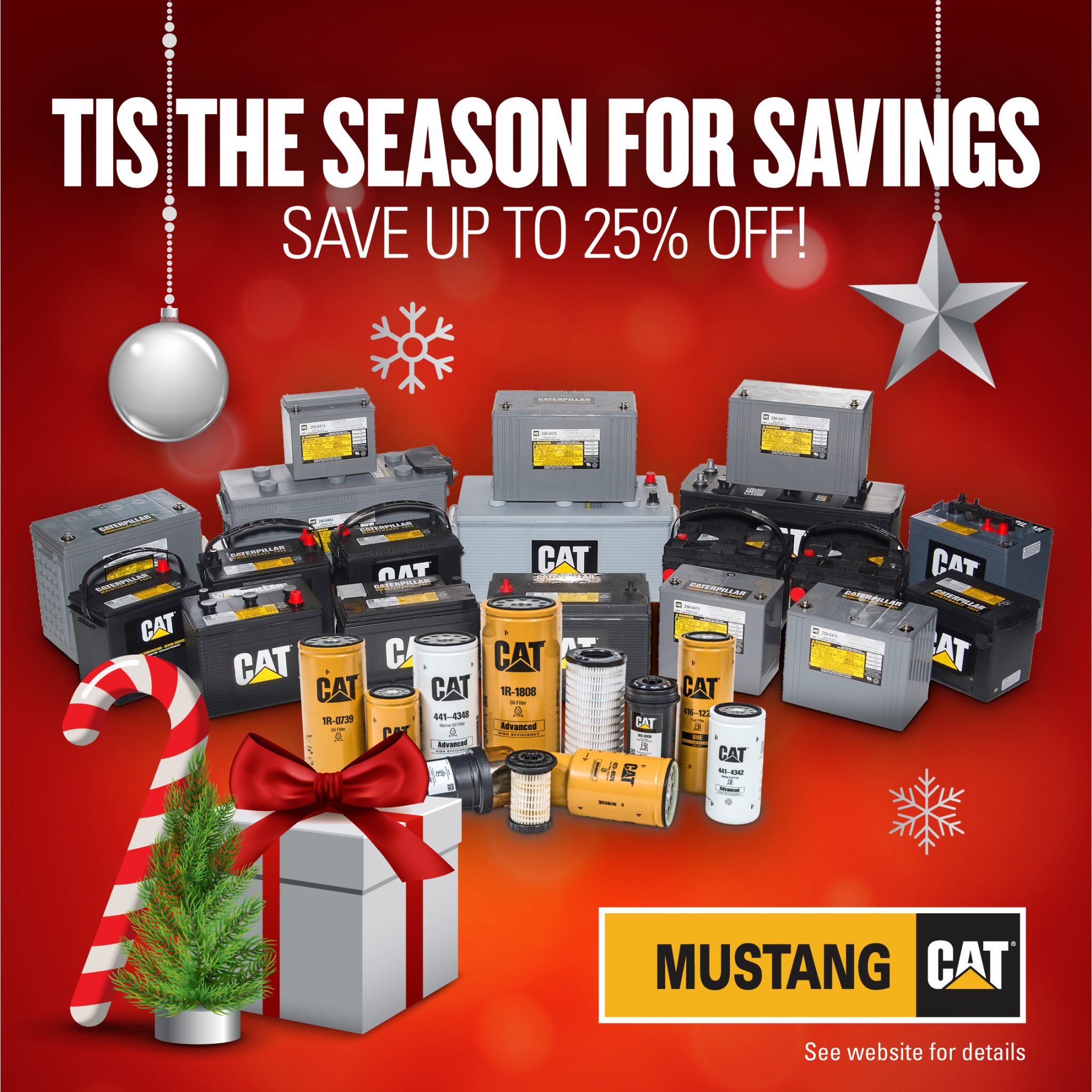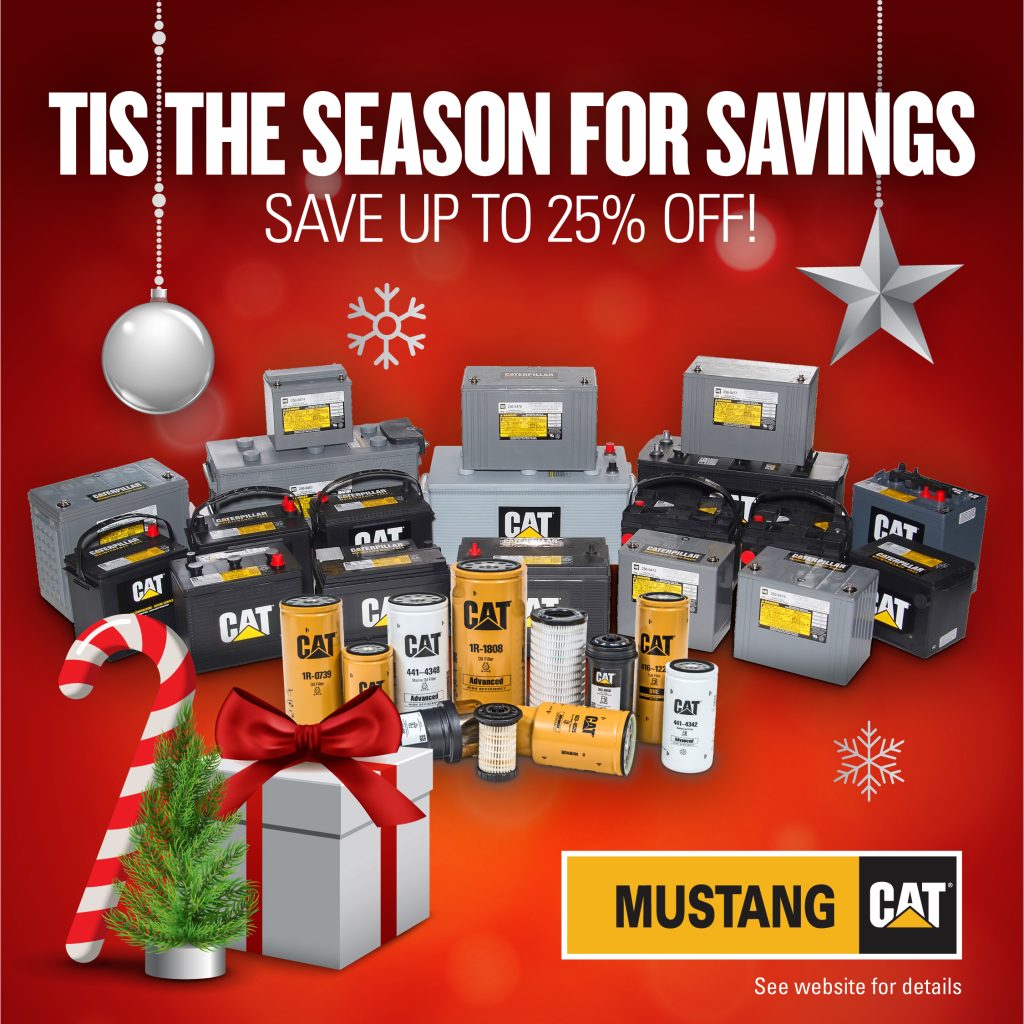 Beginning October 1st, save 5% by placing your order as a stock order.